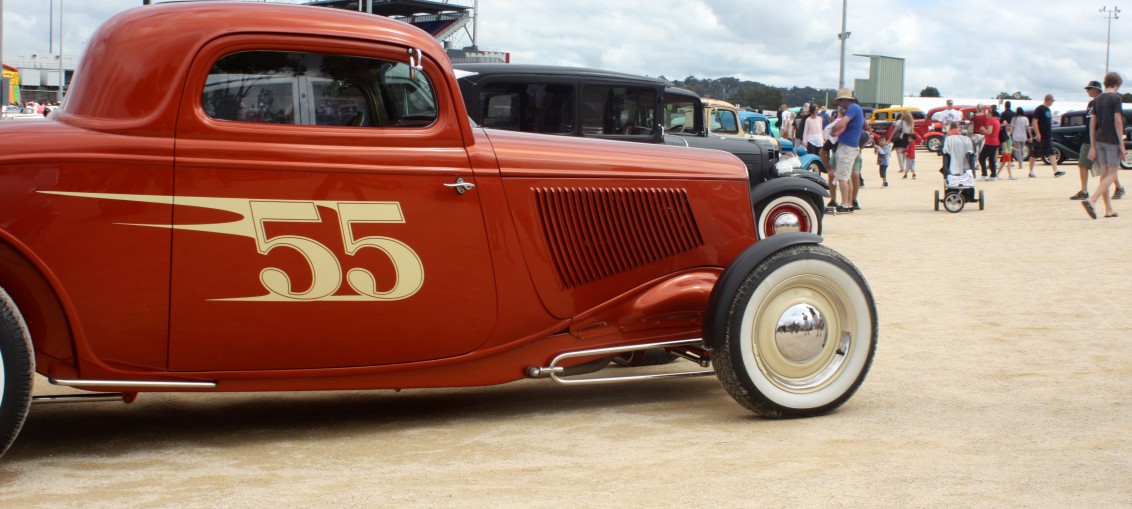 The 2015 ASRF Hot Rod Nationals were held over the Easter Long weekend in Newcastle. Although it rained for most of the weekend, that didn't dampen the spirit of rodders, who'd come from all over Australia for the bi-annual event.
Entrants were treated to a night of music by rockabilly favourites The Flattrakkers on Friday night and the Sunday car show was a highlight, with a break in the wet weather enough to entice around 10,000 punters to check out the cars.
The 23rd ASRF Hot Rod Nationals will be held in Bendigo, Victoria in 2017.