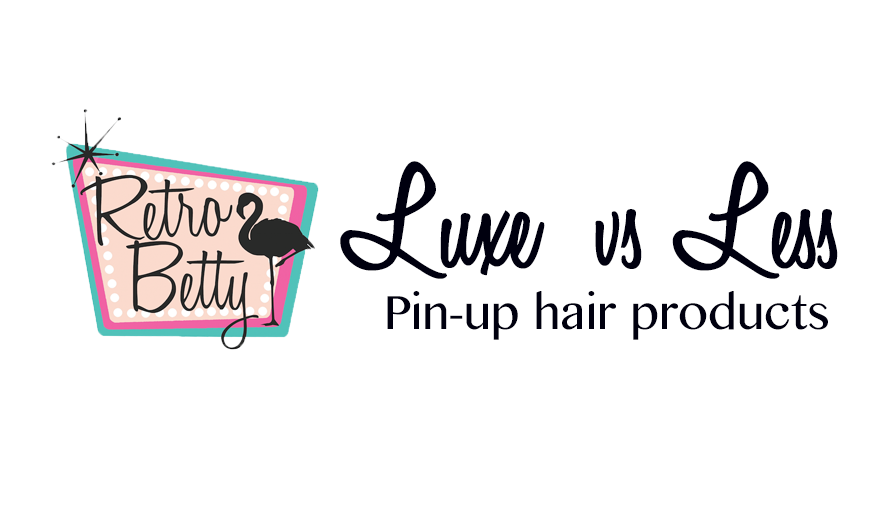 Associate Editor Mavis Mayhem, also a hairdresser, shares her tips for the best value hair products to create your next vintage, retro or pin-up look, whether you're splurging, or scrimping and saving.
Generally speaking, with hair products more is more. If you pay more, you get a better product.
We'd all love luxury, all of the time. I know I would. In hairdressing I've learned the best products deliver the best results, but sometimes my bank balance means I can't have top line products all the time.
So with that in mind, here's my ultimate list of Luxe vs. Less – the best hair products to help create your next pinup, retro or vintage hair style.
DRY SHAMPOO
I find people have different favourites depending on the texture of the hair and how much oil production you have going on. I have fine, slippery hair that starts getting oily the minute I finish styling it.
Luxe
Bumble and Bumble Hair Powder ($55), comes in a range of colours. I love this dry shampoo because it helps disguise regrowth and you can spray a large amount on without getting a really matte, almost white, look to the hair. At almost $55 a bottle it's a little like spraying liquid gold onto your hair, but it's worth every penny.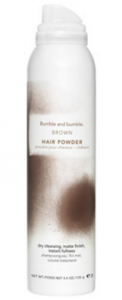 Less
Tony & Guy Casual ($10). I find this is the most effective and cost effective dry shampoo. It's not coloured so you need to be careful and not spray it too close to the roots to avoid white talc patches. The best use of this dry shampoo is to spray it on before backcombing. Doing this helps to add texture and provide extra grip when styling.
HAIRSPRAY
Luxe
White Sands Stuck Up Mega Hold ($39.95). This hairspray is great for all round styling; it isn't sticky, it brushes out easily and you can build up the hold. It also has humidity defence and is water-soluble so it doesn't leave any long-term build up in the hair when shampooed out. This hairspray is truly incredible – check it out on You Tube, you have to see it's amazing hold to believe it.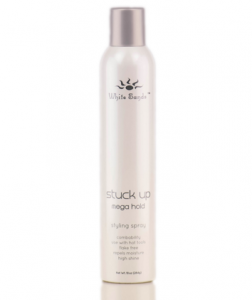 Less
Goldwell Definition Regular Hairspray ($12.95). This hairspray is a little heavier than White Sands but it also very workable. It sprays on dry so you don't get a crunchy look and shampoos out very easily.
 To remove product or hairspray build up mix bi-carb soda and water into a paste. Work through the areas where the build up is occurring and leave for  five minutes. Shampoo twice and condition as normal.
CLARIFYING SHAMPOO
Clarifying shampoo isn't a product you can skimp on. You get what you pay for, and a good quality shampoo to remove product residue from your hair is essential, especially when you wear pinup or vintage styles regularly. Removing product build up will make your future styling easier too.
Luxe
Aveda Sun Care Hair and Body cleanser (RRP $39.95). This gentle clarifying shampoo removes build up without removing colour. It also has UV protection to help guard the hair from the sun and surf, or chlorine damage, and prevent colour fading.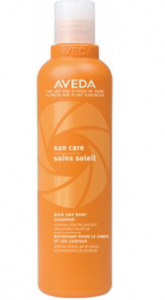 KMS Clarifying Shampoo ($28.95). This shampoo gently removes build up without compromising moisture. Excessive build up will need more than two shampoos with this product.
Less
Redken Clean Brew (approx. $22). This is technically a men's product (so it smells manly) but who really cares when it's this good? This shampoo is great because it's really aggressive and removes all build up, and excess oils from the hair. Long-term use will cause a little colour fading because it's not specifically designed for colour treated hair. You'll also need a good conditioner because the hair feels a bit like straw after shampooing.
HEAT PROTECTION
Luxe
Redken Iron Shape ($20-$29.95) This lightweight formula helps to prevent damage when heat styling and also provides a workable hold for your curls. It also doesn't build up on your hair or iron.
Less
V05 Give Me Texture ($4.89). This heat protectant is a bargain and provides added texture and hold to your curls. It has a strong hold, so be careful not to overuse to avoid crunchy looking curls.

VOLUME POWDER
Luxe
Aveda Pure Abundance Potion ($39.95). This powder gives amazing texture and makes backcombing a dream! It also shampoos out easily.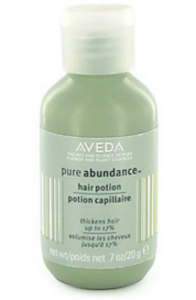 Less
V05 Instant Oomph Powder ($7.99). This product will hold your volume and backcombing for days. it has a super strong hold but doesn't shampoo out easily so make sure you use a clarifying shampoo.
WORKING WAX
 Luxe
Uppercut Pomade ($23.95). I LOVE this product! It's the most versatile pomade I have ever used. It works really well on all hair types and has the perfect amount of hold without weighing down the hair and looking greasy.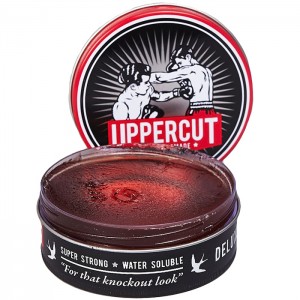 Less
Murray's Superior Hairdressing Pomade ($12.95). Murray's has a range of different waxes and pomades depending on your hair type and the amount of hold you like. You do need a clarifying shampoo for the stronger hold version, however all Murray's pomades are  easy to work with.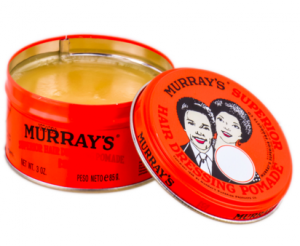 Happy styling Betties!
Mavis Mayhem x