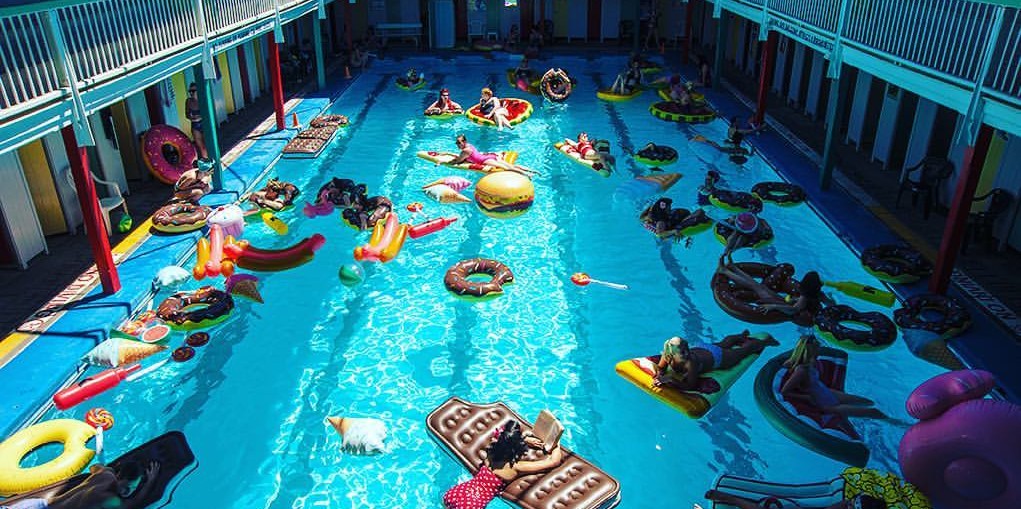 The antique pool at historic Spring Hill Baths (established in 1886) was awash with a bevvy of Brisbane beauties last weekend for the 2nd annual Sherbet Birdie Candifornia Pool Party.
The gals and guys lucky enough to snap up a ticket to the event were greeted with a literal ocean of life-size inflatable donuts, ice cream sandwiches, hot dogs, slices of watermelons and of course, the effervescent Sasha Dobies, of Sherbet Birdie Vintage and Pin-up Photography.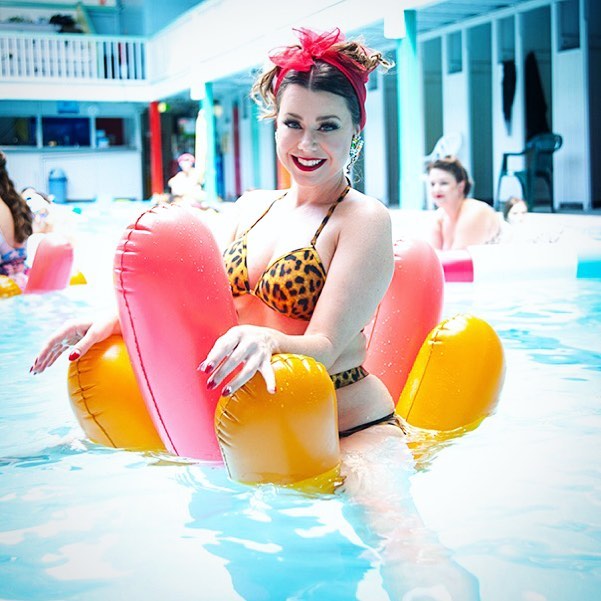 Not only did Sasha coordinate the entire event, she spent the majority of the three hours capturing one magical moment after another in the pool and as everyone soaked up the sun rays and sipped on margaritas.
The mood of the afternoon was fun, light and friendly. Apart from being a great chance to relax, the party was an opportunity for ladies and gents passionate about retro fun, pin-up and vintage styling to catch-up, or make new friends with a common bond.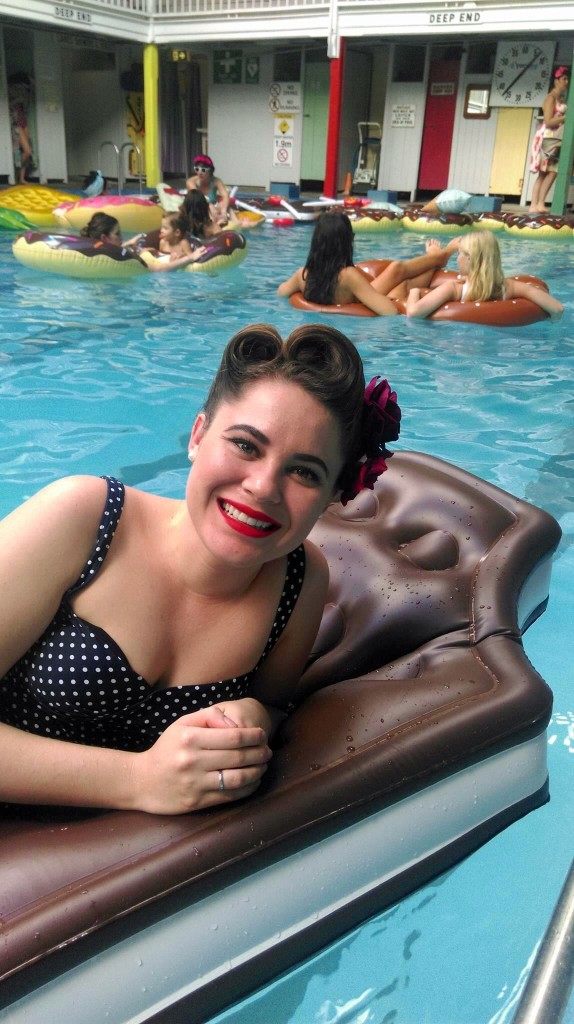 The next Sherbet Birdie Candifornia Pool Party is in Sydney later this year, times and dates will be confirmed soon. Find more information here on the Sherbet Birdie website.
More images of the event can be seen by following the #candiforniapoolparty hash tag on Instagram and Facebook.