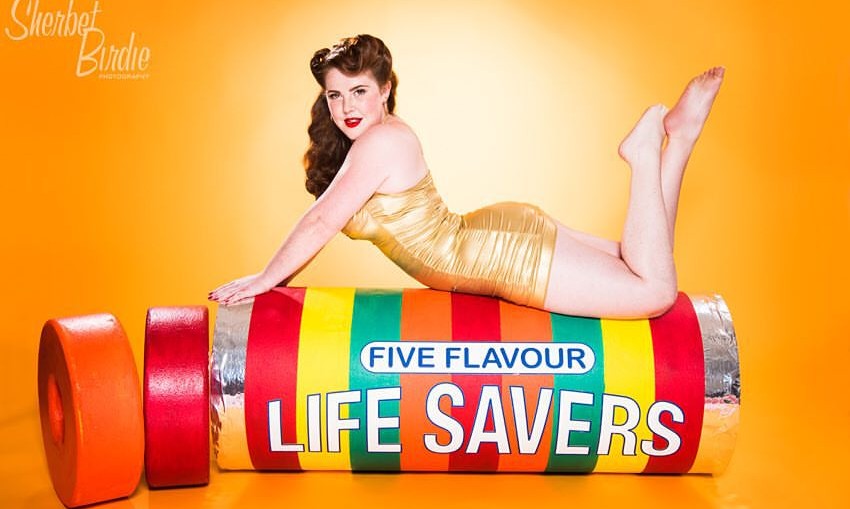 Birdie Takes Flight
If you love pin-up and vintage photography, chances are you've seen the incredible work of Sasha Dobies, founder and the one-woman dynamo behind Sherbet Birdie Pin-up and Vintage Photography, based in Sydney, Australia.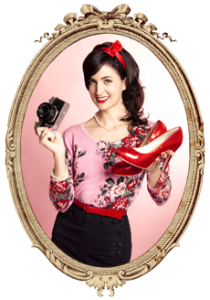 Sasha has photographed some of the world's most gorgeous and well-known vintage and pin-up personalities including Cherry Dollface and Idda van Munster, as well as mainstream celebrities like Jess Origliasso of the Veronicas, model and author Tara Moss and more.
Retro Betty Editor Francie Flathead was lucky enough to chat in depth with Sasha. They talked for so long we'll be presenting this interview in two parts!
Here's part one of the fascinating interview about all things vintage, pin-up, body confidence, the body positive movement, feminism and more.
Retro Betty: How was Sherbet Birdie born? You were really out there as a business before 'pin-up' photography and fashion became part of popular culture a few years back.
Sasha Dobies: I really thought I was taking a huge gamble and I never thought it would become a 'thing' but it's so prolific now. It's everywhere.
I've always loved vintage. I've always wanted that in my life. I've always loved vintage clothing and vintage objects. I'm obsessed with things that have history and the life that comes with that. They make me emotionally happy and improve my quality of life some how.
The second thing that really drove me to do Sherbet Birdie happened when I was working on some really beautiful magazines, it was my dream job. My first full-time job out of uni was at Studio Magazines, which produced Black & White, and Blue Magazines. They are beautiful photography magazines and while I loved working there, the industry was reeling from the introduction of the Internet and my role that began as three people turned into one.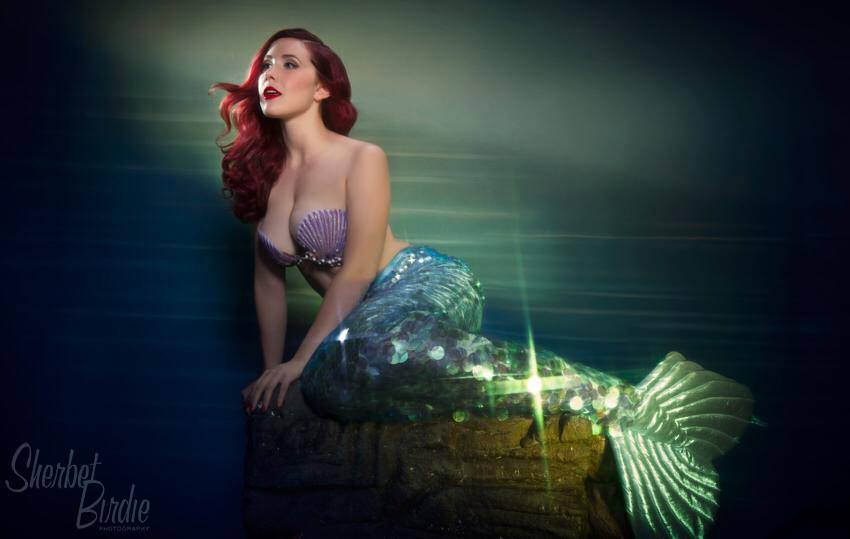 I was so unhealthy, so stressed and I was working too hard. I was art directing those magazines and we were working with celebrities that weren't models. They were names – writers, radio presenters or actors – but they weren't models. And that meant they came to photo shoots with nerves, not feeling comfortable with some element of nudity, and really needing to be nurtured and guided through the process. But they had a lot of wonderful resources available to them; styling, make-up, catering. The things that you just don't have access to in life, unless you're a model or someone like Kim Kardashian.
One day, I had one of my magazines on my table at home when a friend came over. It was photo shoot of Halle Berry and my friend was commenting on how much she couldn't believe that after having a kid Halle Berry had no stretch marks and that she looked perfect.
And I said to her, 'you know that's been retouched don't you?' And she said 'yes – but still, look at her'.
And I had this visceral moment where I realised I was a woman working in the media, who was perpetuating that cycle of thinking, and it is the absolute opposite to anything I feel and believe. My mum is a powerful woman. She's energetic and she's feminist, and she raised us that way.

So I decided I could take that format I had created for the magazine, where I guided people through that process, and take it into a different paradigm, take it to all women, so they can have the chance to understand what's involved in those photo shoots.
So they can see how those perfect images of women in magazine that they are bombarded with, are created. And maybe not be so hard on themselves when they see you have all those resources; studio photography, retouching, direction, champagne, catering, being the centre of attention, having your dreams fulfilled. I want them to see with all of those things, you can look just a good.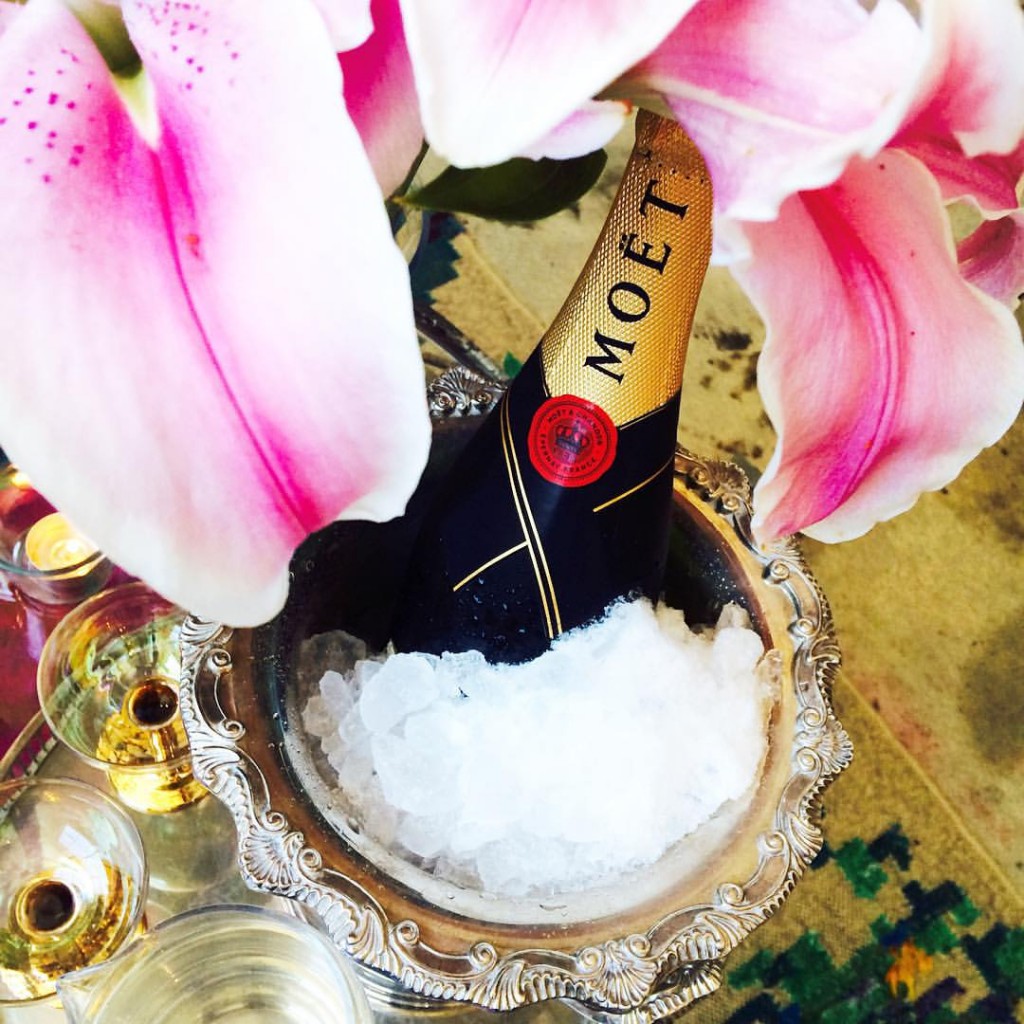 And on top of all that I was 26 and really naïve. I wasn't even a photographer. I just decided 'I'm going to quit my job and start a photography business (laughs). If I had known how much work it was going to be I don't think I would have done it.
From the get go, I knew I was creating sexy images of women for women, not sexy images of women for men.
I know for myself, I was 26 at the time, I wanted some really nice either topless or nude photos of myself to give to my partner. And I didn't feel comfortable going anywhere to get them done. And I think a lot of women want that.
Combine that thought with my graphic design skills, I knew I didn't want to be a creative employed by someone else any longer, I found it too competitive and not friendly. My mum has always been a business owner herself so I've had a lot of mentoring and guiding from her. I thought this way I can do all those things I love and actually do it for myself, and if people buy into the idea, then brilliant.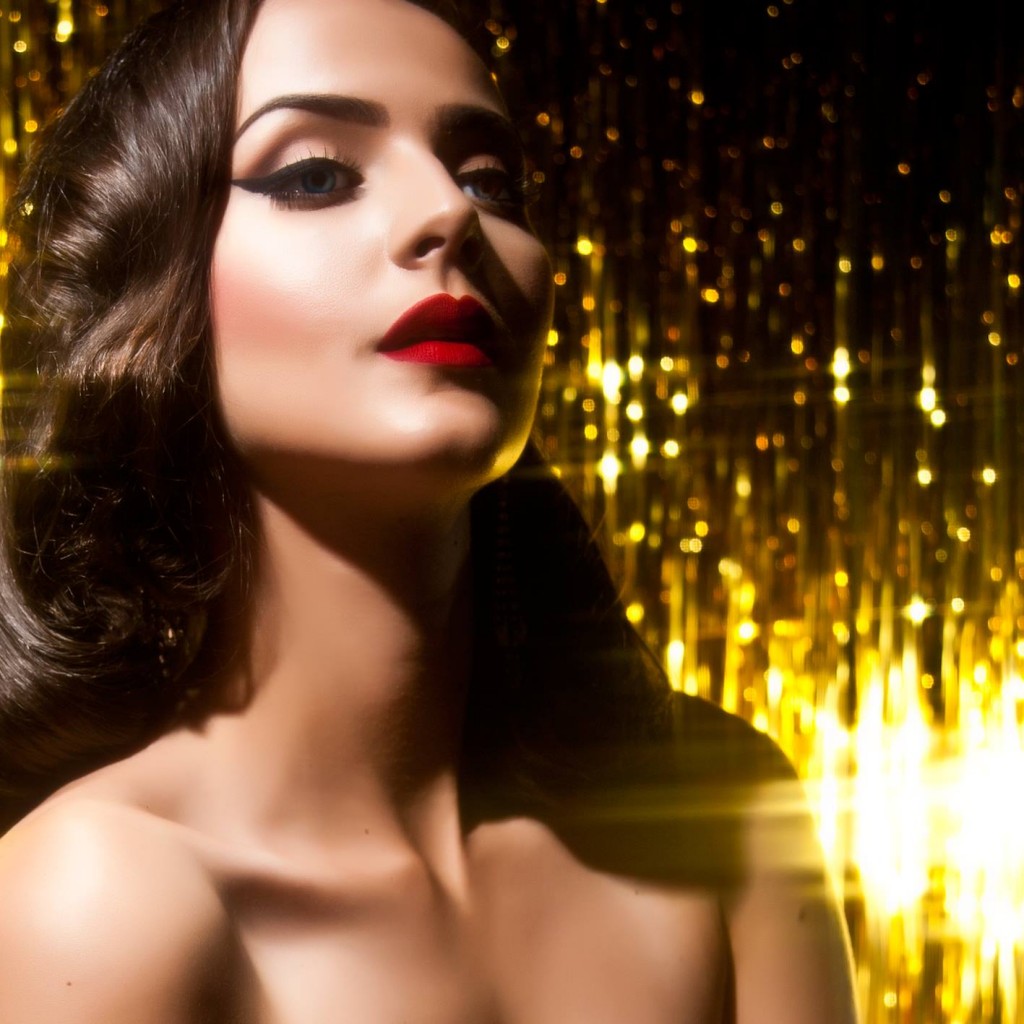 RB: What is it you love so much about Sherbet Birdie and what you do? Is it about empowering women?
SD: Yes it's about empowering women to discover their sensuality and beauty. It's also about creating a space that is the sort of thing I think we all dream of.
When I wanted to do my photo shoot of myself I couldn't afford the costuming that I have in the Sherbet Birdie studio now. But if I buy it, people can come here and experience it for themselves, the sparkles, the textures, the lights, the set that you're sitting in. People just don't normally have access to it themselves, unless it's their wedding day or something. I feel like I create that experience every day. I get so creatively satisfied by that. That's also why I do the events like the Candifornia Pool Party because that's the sort of thing I dream of – making a space and filling it with giant food floaties for only $25 a pop. Who wouldn't love that? I would (laughs).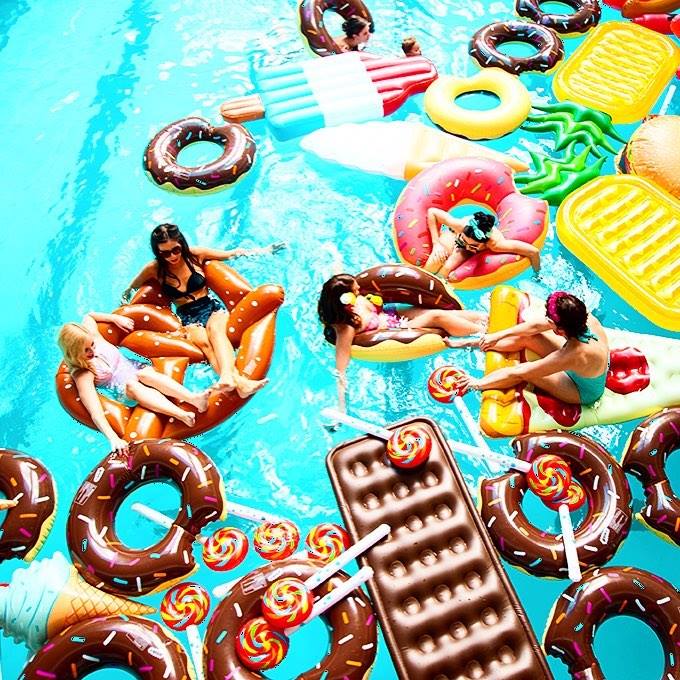 RB: So what do you think it is about the vintage/retro look that makes women feel beautiful and confident, because really, women in the 1940s and 50s, and even beyond, were oppressed in many ways in terms of their personal and social freedoms.
SD: I think partly it's the approach we like to take that makes women feel special, but first and foremost, regardless of the social situation of the 1950s, I think clothing back then was designed for women's bodies.
We all know how it feels when you buy something that feels really beautiful on your skin. It's almost indescribable, well it is for me anyway, how it transforms me on the inside.
We have women who come in to Sherbet Birdie who think because they don't have the sort of waist or body that modern fashion is created for, they can't wear clothing well and they don't look good in anything. The moment they put on something that is designed to emphasise the waistline, or that will elegantly present the princesses or breasts, without it being too gratuitous or overt in any way, or emphasises the hips through a wiggle skirt or creates that illusion with a full skirt, they see it's just perfectly created for women.
RB: Do you think that's the reason why vintage, pin-up and retro looks have become so popular again?
SD: Yeah I really do, and the fact that it just looks good on every body. I'm a column shape, so I'm not lucky enough to have an hourglass so I wear it like I have an hourglass. But if you're starting with an hourglass, a lot of modern fashion doesn't really suit.
I think 1940s and 1950s fashion will work for everyone, no matter your shape or size, no matter what hair, regardless of anything, it always works. So for me Sherbet Birdie was always going to be about 40s and 50s fashion.
Also, my father collected vintage and he loves his musical theatre, so there was always that sort of imagery around growing up. And we weren't really allowed a lot of music in the house because my parents hated pop music, so we just listened to dad's music and cassettes of things like American Graffiti. I love that movie's cover, it's one of the best of all time. And Grease as well. He also collected images of Art Nouveau girls, those 1900s siren pin-up images. So most of these things weren't conscious when I started the business but looking back that's why.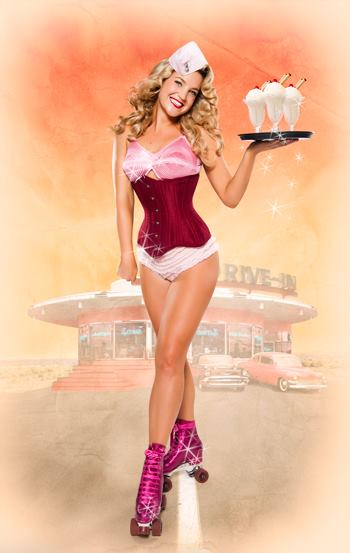 RB: Body positivity has become a big movement, especially online. You've obviously thought about body positivity in what you want to create for people in the Sherbet Birdie experience, but what are your thoughts on the movement as a whole?
SD: I think it's fabulous. For instance, Tess Holliday. I love the photos she uploads, but I can't read some of the comments, it enrages me. I had to stop doing it because people are vile.
It's all about your body, your choice, as long as you're happy.
I think it is so freaking hard these days to be happy. I think the effort that you have to make, to try to teach yourself to be happy, mostly there is a lot of pain in the world.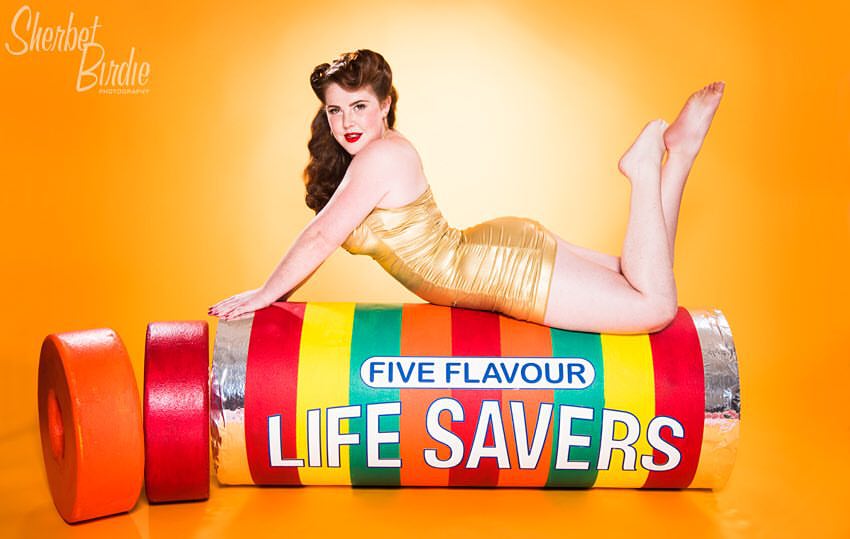 And if this sort of thing is what makes you happy, f**king fly that flag. We are here for a short time, and I've certainly had my struggles with happiness and depression, so I don't want to be unhappy and I don't want other people to be unhappy. So I just think, if it makes you happy, do it. Life's too short.
RB: Do you have a favourite pin-up artist?
SD: Even thought I reference Alberto Vargas and Gil Elvgrin the most in my work, it would have to be Alphonse Mucha (a Czech Art Nouveau painter and decorative artist, most famous for his work around 1900). I don't know if anyone else would class his work as pin-up, but those girls he painted, those tendrils of hair! It's been feeding my eye-balls since I was five-years-old.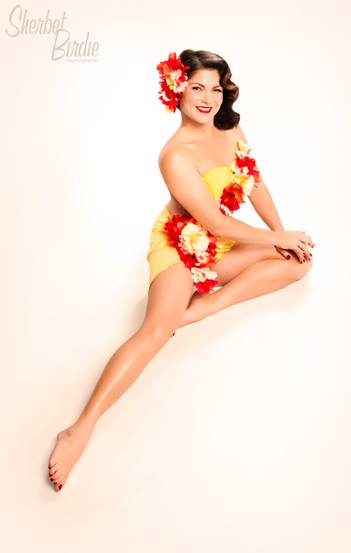 RB: Who is your favourite modern pin-up model or persona?
SD: That's tough! Who am I obsessed with? Mosh. 100 per cent. I just love her gymnastics, her movement and back bending.
To be continued….
The Sherbet Birdie Interview Part 2 is coming soon.