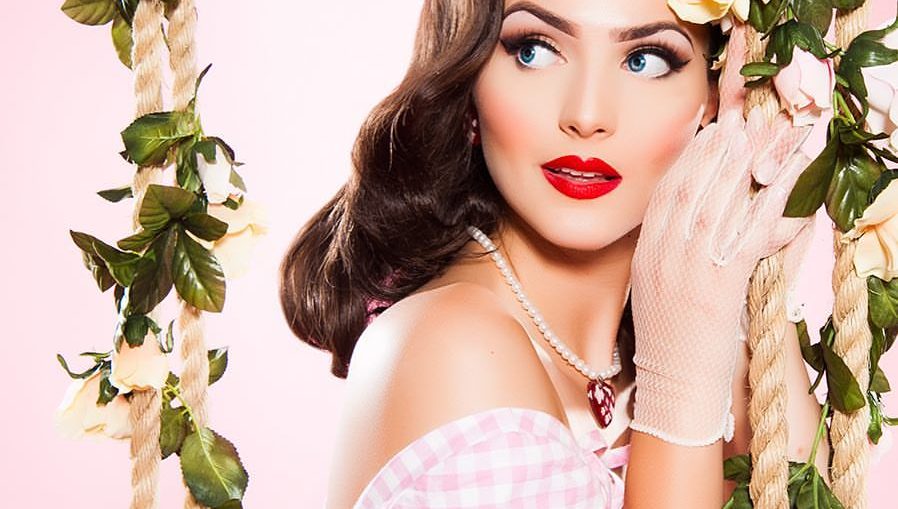 In Part 2 of our Sherbet Birdie Interview, we talk with Sasha Dobies, founder and photographer at Sherbet Birdie Photography about inspiration, diamond dust and big booties.
RB: Who is your favourite muse from the 40s and 50s?
SD: I always seem to come back to Jayne Russell or Judy Garland. I am drawn to both of them. I don't know if they are my favourites, I don't know that I've watched enough films of that era, but I'm very drawn to them both.
RB: What is your favourite piece of art or image from the era?
SD: The thing that keeps coming into my mind is the Andy Warhol Marilyn Monroe and Liz Taylor series, but then that American Graffiti poster in those tight black pants and roller skates, has been a major influence on me.
Another thing I love is an Andy Warhol screen print, it might have been a self portrait, and it is completely made of glitter. No actually it wasn't glitter, it was diamond dust. I just remember thinking I want to be that picture.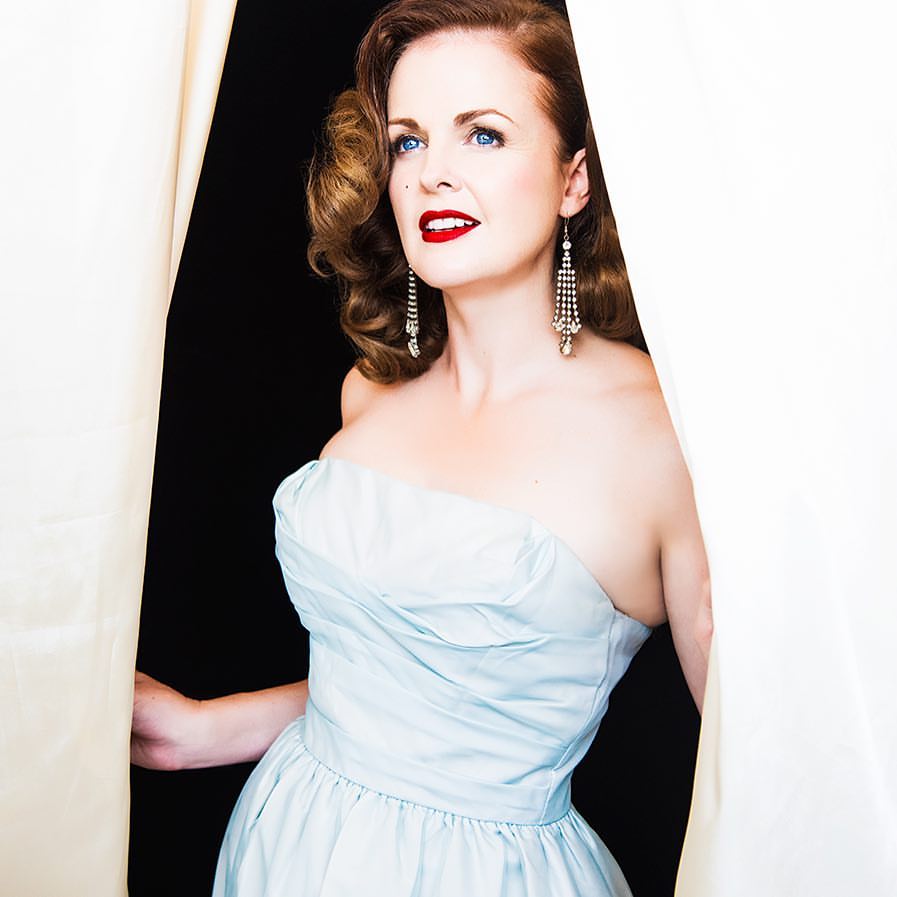 RB: How do you get your inspiration for photo shoots and keep it fresh?
SD: I look at a lot of things and I get influenced by a lot of things. And thanks to modern technology I can store those things, and when I store those things I can see a pattern. For my entree photo shoots, I will only create a new theme once I realise I'm going in a direction that I'm really excited about.
RB: What advice do you have for women who like the vintage/pin-up look but don't know where to start?
I say go to RetroSpect'd. Every time . It's around the corner (from the Sherbet Birdie Studio) the girls are fantastic, the clothes are amazing. It's always current, it's always fresh. It's just so perfect. I also suggest Pinup Girl Clothing. They work shape wear into almost every dress! Get started there.
Sometimes I have clients say "I'm a mum and I feel daggy, but I still need to be practical". Then I say check out Freddies of Pinewood. It's comfortable, it's leisurely 50s clothing and you can still bend over 50 times a day to pick up your baby. I love Freddies. I wear pants, I very rarely wear dresses. And I love denim. So it's a no brainer for me. And if you've got a big booty, how much better does it look?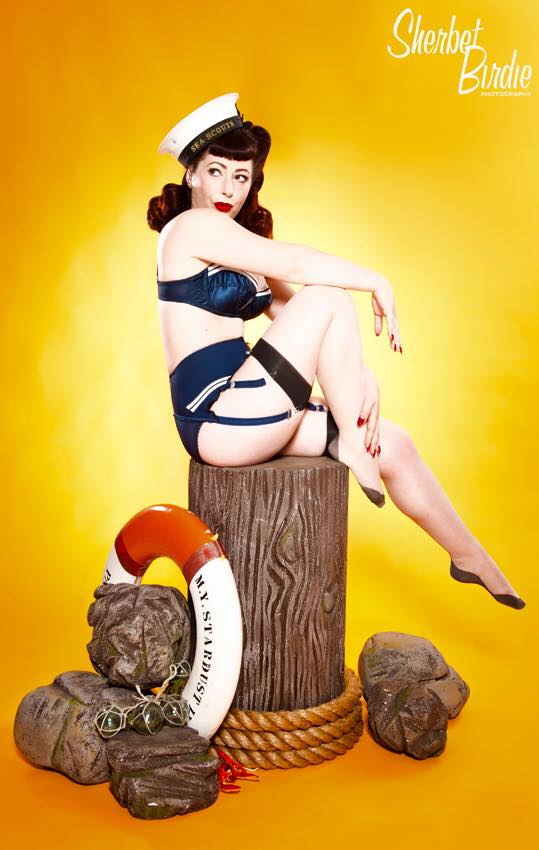 RB: Finally Sasha – can we ask you to do our Betty's Fast Five – we ask all our interviewees the same five questions..
Betty Grable or Bettie Page? Bettie Page
Elvis Presley or Johnny Cash? Johnny Cash
Wet set or victory rolls? Wet set
Wiggle dress or swing skirt? Wiggle Dress
Chevy or Ford? Ford! I've always wanted one of those huge Ford trucks (a Ford F-100)
See more of Sasha's amazing work on Sherbet Birdie Photography's Facebook Page and on Instagram.