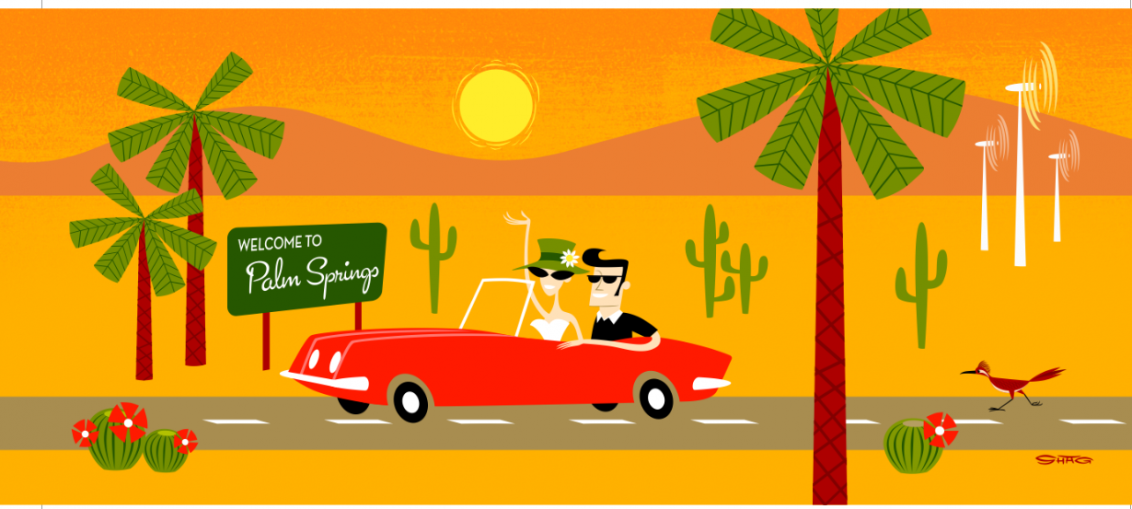 Palm Springs, California, is a small desert town west of Los Angeles. And it's mid-century heaven.
Retro Betty Editor Francie Flathead shares here favourite retro spots in this unique city.
Elvis Honeymoon Hideaway House
A mecca for Elvis and Mid Century Modern fans, the Elvis Honeymoon Hideaway House is a Palm Springs landmark and an essential bucket list experience for any retro lover.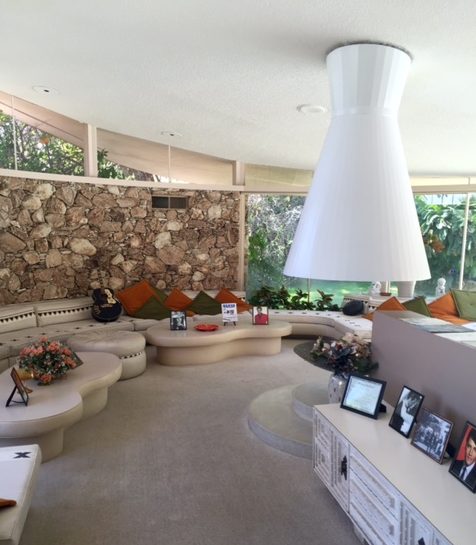 Named after being the home Elvis and Priscilla lived in when they were married in nearby Las Vegas (and for the first two years of their married life) the home is a living museum to the young couple. Not only is your tour group a small one, unlike Elvis's Graceland, your guides will let you touch and interact with anything in the house.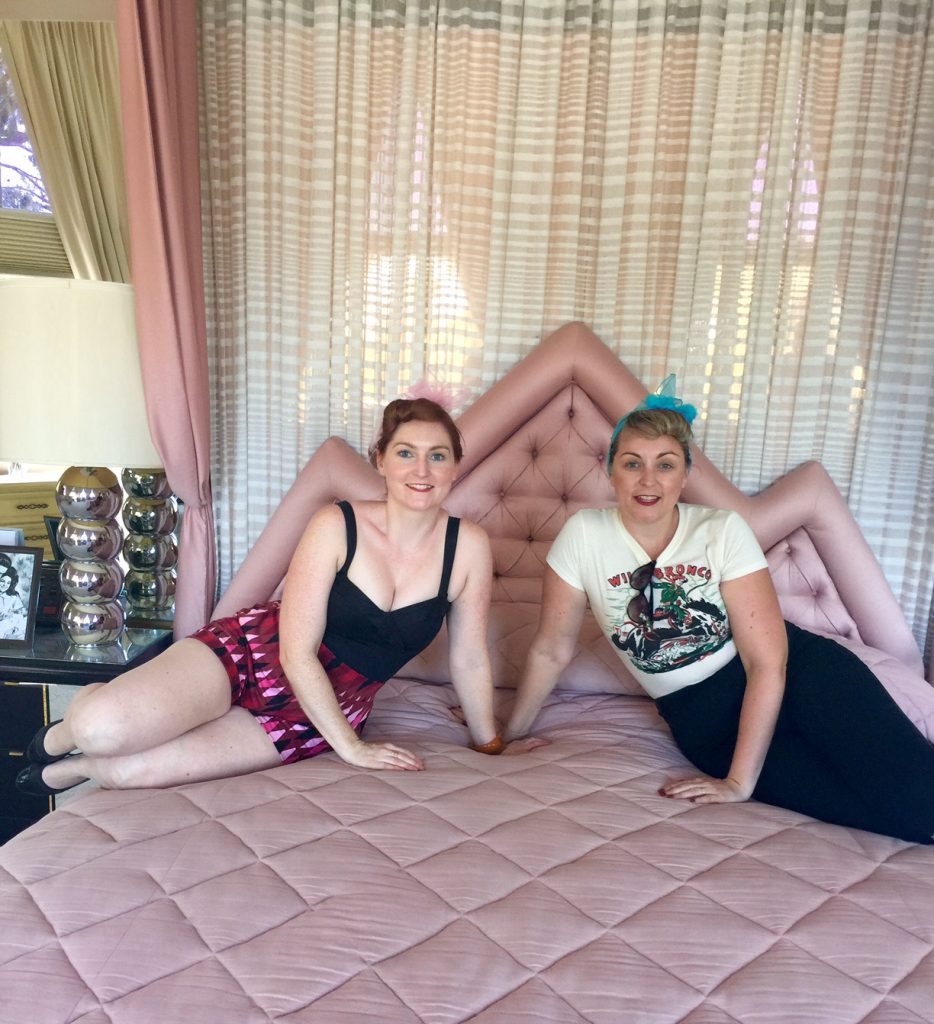 Any Elvis fan who's been to Graceland and was longing to touch things they weren't allowed to will know this is an incredible, one-off experience.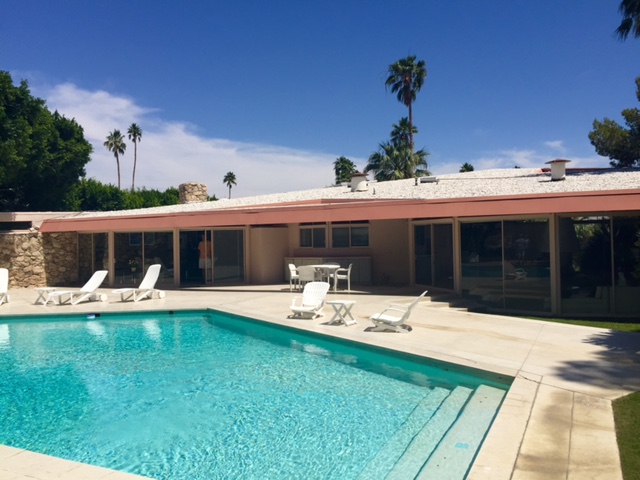 The bed, bathrooms, living area and kitchen are all exactly as they were when Elvis and Priscilla lived there.
Apart from the Elvis factor, the house has a fascinating history itself, the home being the work of one of the founders of Mid Century Modern architecture, George Alexander. The famous architect lived in the home until his untimely death in a plane crash in 1965.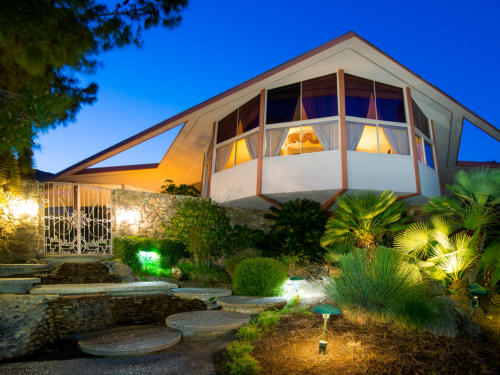 Marilyn Monroe's Palm Springs home
 Just around the corner from Elvis's Honeymoon Hideaway lies a lesser known home where Marilyn Monroe lived in the early 1960s. And you can actually see the fence of this house from the back lot of Elvis's Honeymoon home.
 Find Marilyn's home at 1326 Rose Avenue, Palm Springs
The Caliente Tropics Hotel
The Caliente Tropics is one of the best remaining examples of tiki and Polynesian style hotels in Palm Springs. Built in 1964, it was regularly frequented by elvis, Dean Martin and Sammy Davis Jr in it's hey day.
It features a stunning Polynesian-style façade and foyer, and themed hotel wings.The rooms aren't tiki style inside, but that almost doesn't matter, the hotel is kitsch, affordable and a lot of fun for any lover of tiki.
If you're lucky enough to be there in May, you'll catch Tiki Caliente, a celebration of all things tiki culture, held at the hotel.
Find Caliente Tropics at 411 E Palm Canyon Drive, Palm Springs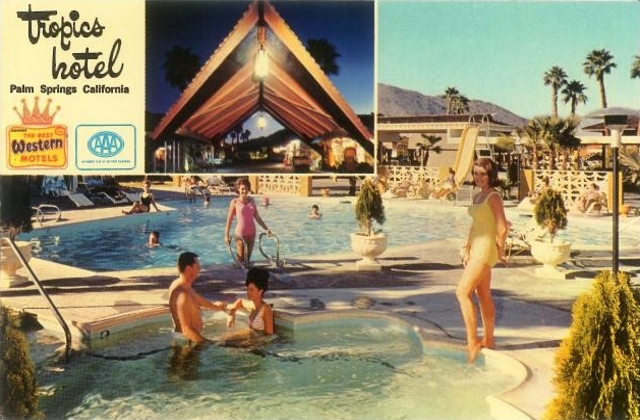 The Saguaro Palm Springs hotel
Although it has a distinctly modern flavour, the Saguaro Palm Springs honours all that is wonderful about mid-century modern fashion and architecture, and is a must in any Palm Springs itinerary.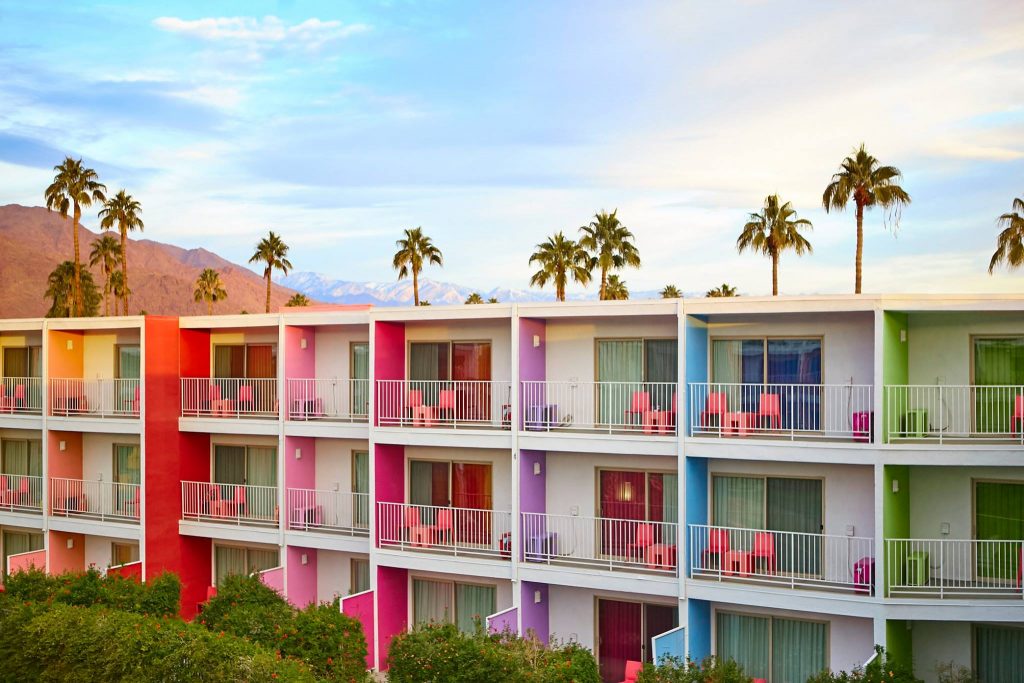 From the neon wall colours and pink balcony furniture, to the giant flamingos floating in the oblong pool, this place is mid-century heaven.
If you can't afford to stay at the Saguaro when you visit Palm Springs (prices can get over US$200 per night in high season) maybe just drop in for a retro-inspired cocktail at the poolside bar. They have regular retro inspired events, like macramé-making workshops and great Mexican food on Taco Tuesdays.
Find the Saguaro at 1800 E Palm Canyon Drive, Palm Springs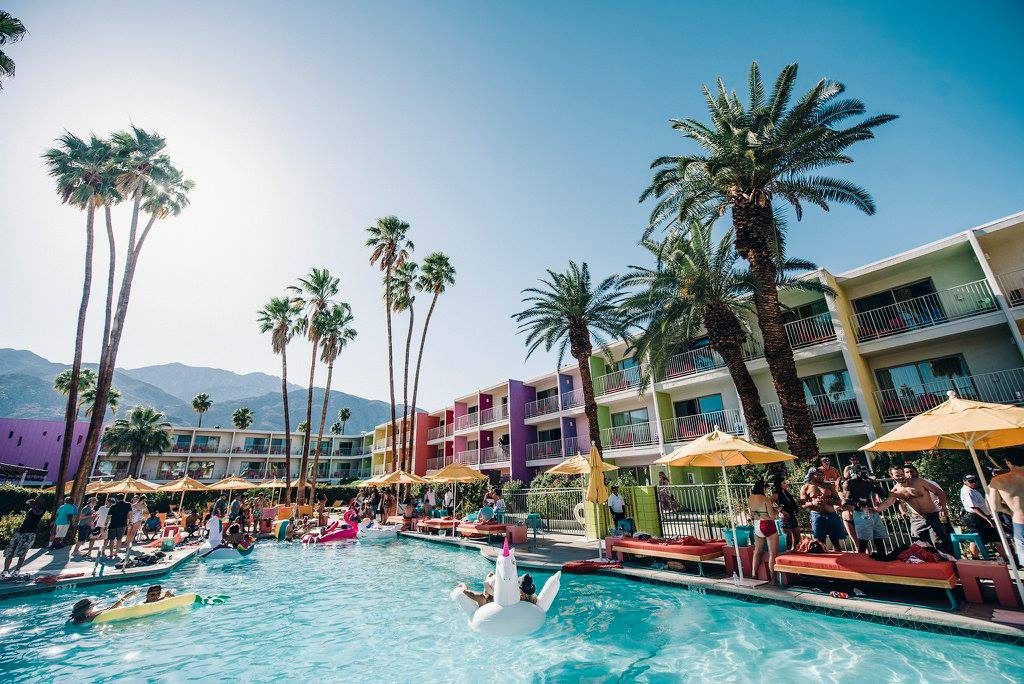 The SHAG Store
Sorry to disappoint you guys and dolls, this one isn't how it sounds.
The SHAG Store is the art store of well-known mid-century inspired artist SHAG, selling original art, prints, books and merchandise.
The Southern Californian artist says he considers Palm Springs his second home, and his art has been exhibited all over the world.
His colourful, tongue-in-cheek mid-century art is second to none, and you'll have to hold your wallet back when you visit the store.
Find the SHAG Store at 725 N Palm Canyon Drive, Palm Springs, CA 92262