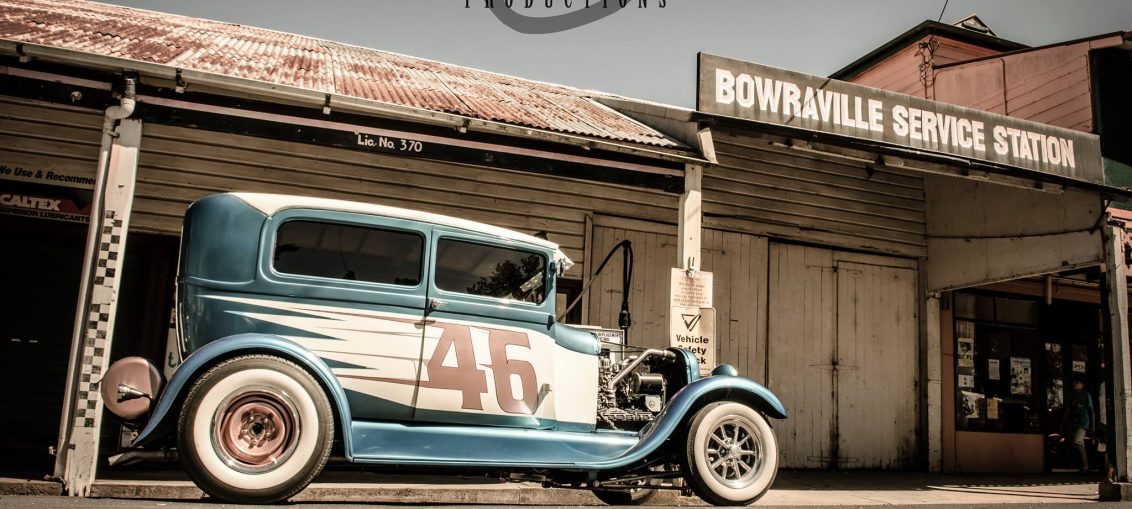 With additional writing by Francie Flathead. Photos by Semigloss Productions
Valla Hot Rod Run celebrated its 40th anniversary event last week and it couldn't have gone off with a bigger vroom!
The iconic rod run is held every September/October at the small coastal town of Valla, just outside Nambucca Heads in New South Wales. Known simply as 'Valla' to all attendees, it's an event staple for many Australian hot rodders, and according to organisers is the number one free entry, week-long hot rod run in Australia, and most Valla tragics would agree. What more could a hot rod-loving person want than camping at the beach, cruising around all day, beers, mates and some good laughs.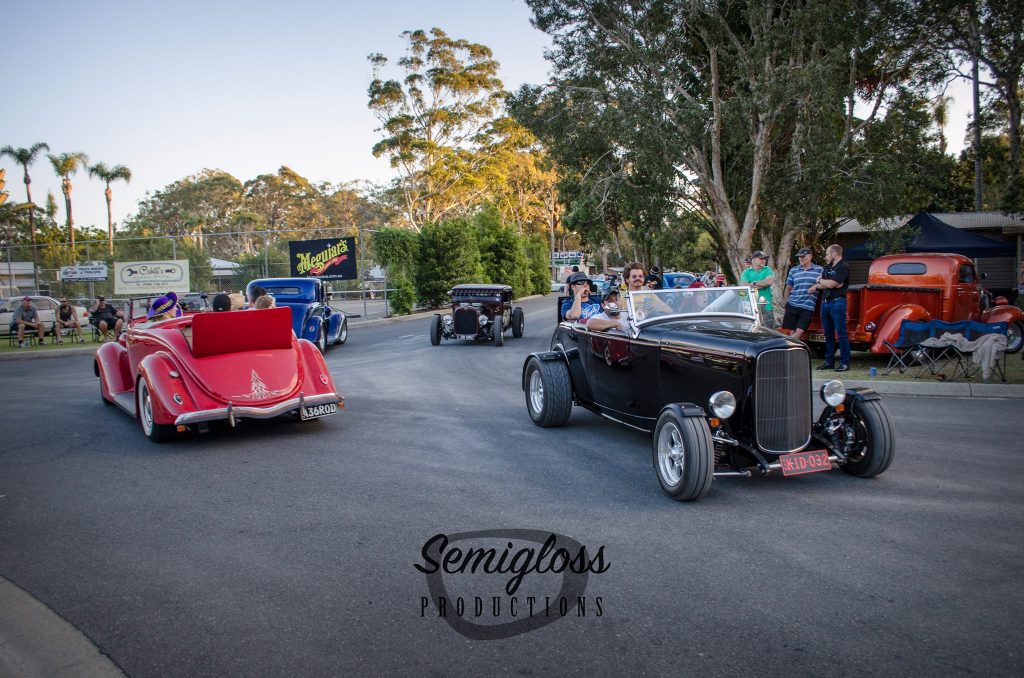 Sydney club The Drag-ens run the huge event and do a fantastic job at keeping everyone busy and entertained. The theme for this years run was 70's fever.
The event starts officially on the first Sunday of the week long event, with Sunday being a relax day, with a 70's disco and 'port and talk' event in the evening.
Monday is the start of the corrals for the week, and this year the Tudors were first. This is a chance for all Tudors to be displayed, followed by cruising of the park for the afternoon. These daily cruise afternoons are where most drivers battle it out for the coveted trophy of 'Top Cruiser'.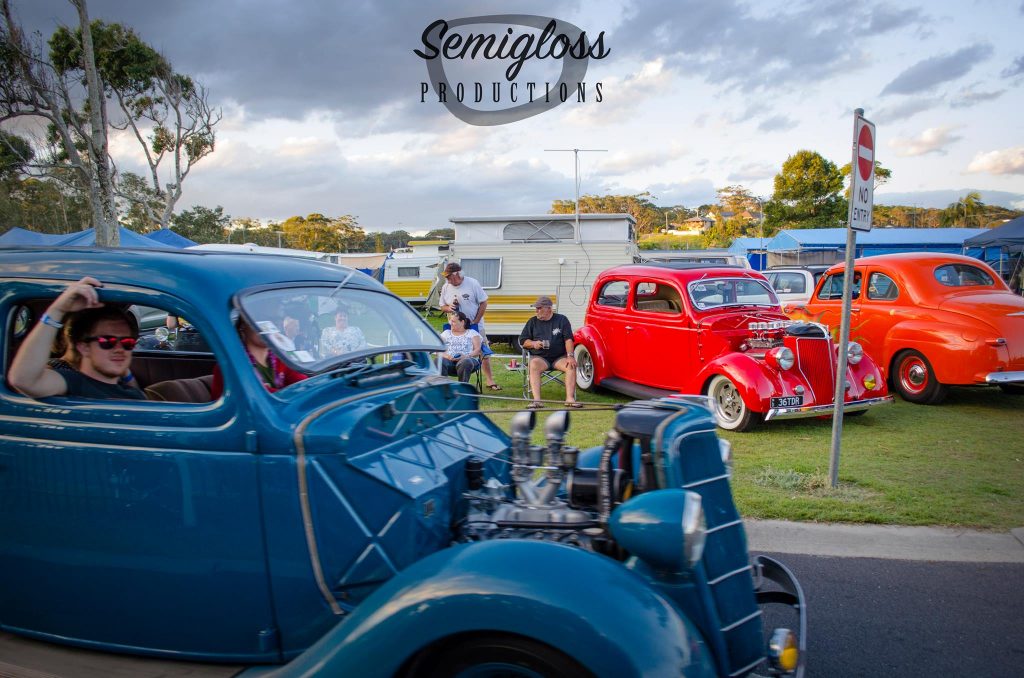 Tuesday was the much-anticipated Raleigh Raceway events, which sees entrants compete in the lap dash, go-to-whoa and best burnout. It was great to see so many rev-heads (girls and guys) get out on the track and burn some rubber. Tuesday night featured the junkyard fashion parade and karaoke competition. Wednesday was a breakfast cruise to nearby Coffs Harbour, followed by a drive-in movie night later back at the park.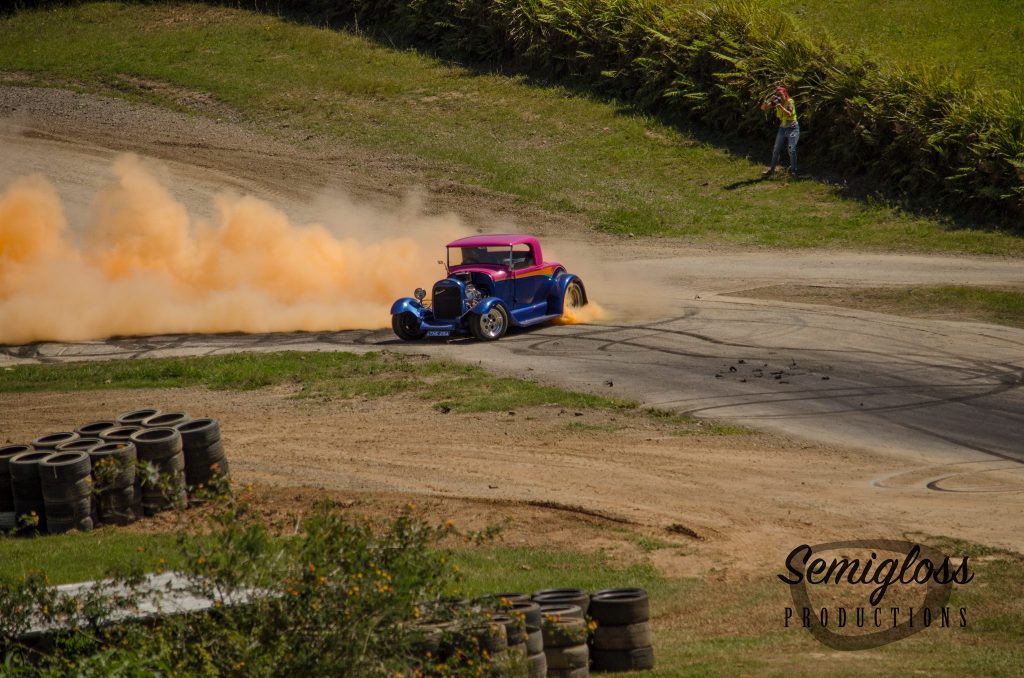 Thursday was a fun day of raft racing where teams had to build their own raft, as well as the shoe box swap meet. Thursday night was bingo, followed by an adults only Cards Against Humanity card games.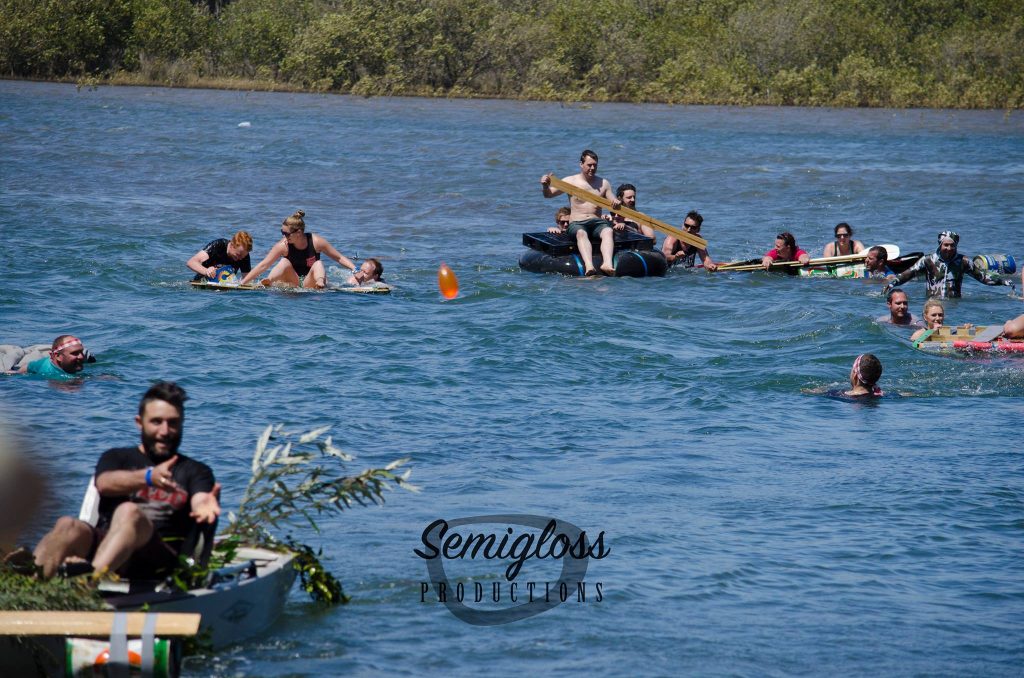 Friday's cruise from Valla to a small town called Bowraville for the billy cart derby was a highlight.
This year the Drag-ens added the extra challenge of ramp jumps and obstacles to the course, so as you can imagine there were some pretty spectacular wipe-outs. The variety and creativity of this year's carts was amazing: there were The General Lee replicas, mini VWs, shopping trolleys and some very seriously engineered old-school cart designs.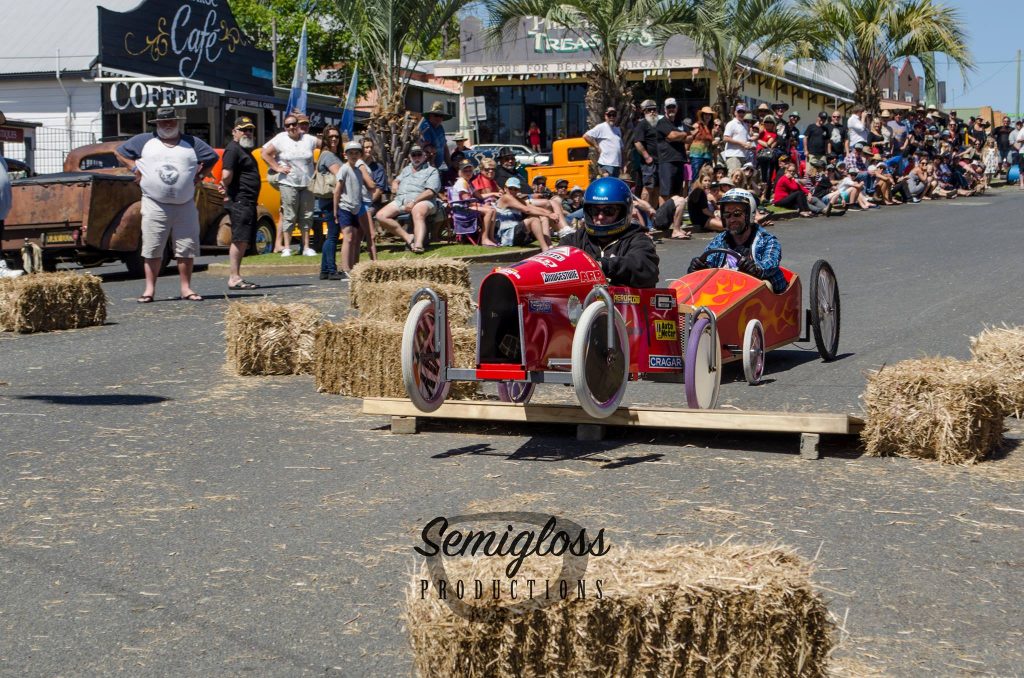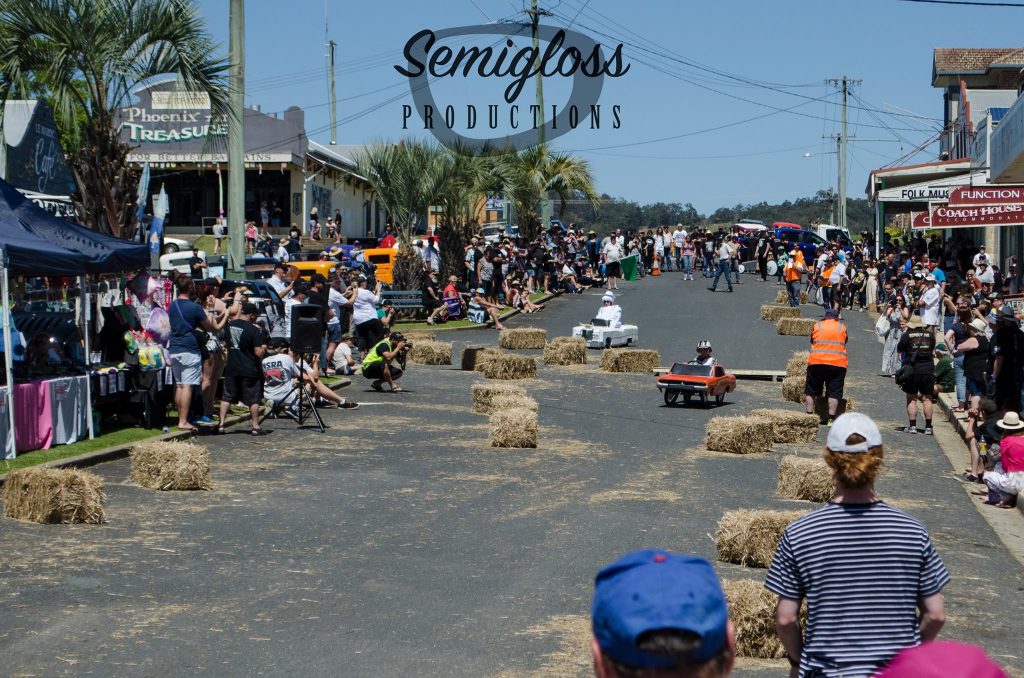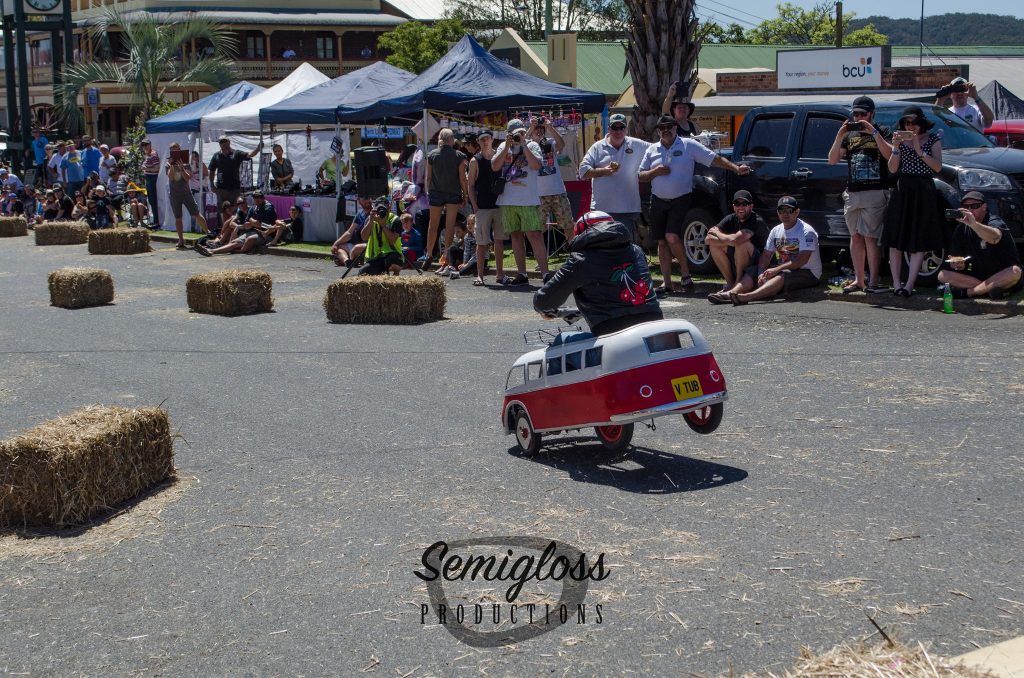 The 40th Anniversary milestone was celebrated in style on Friday evening with fireworks and a performance by popular rockabilly band, The Flattrakkers.
Saturday's show n shine in the main street of nearby Nambucca Heads hosted almost 400 hot rods, followed by the awards presentation on Saturday night and sad farewells for everyone until 2017.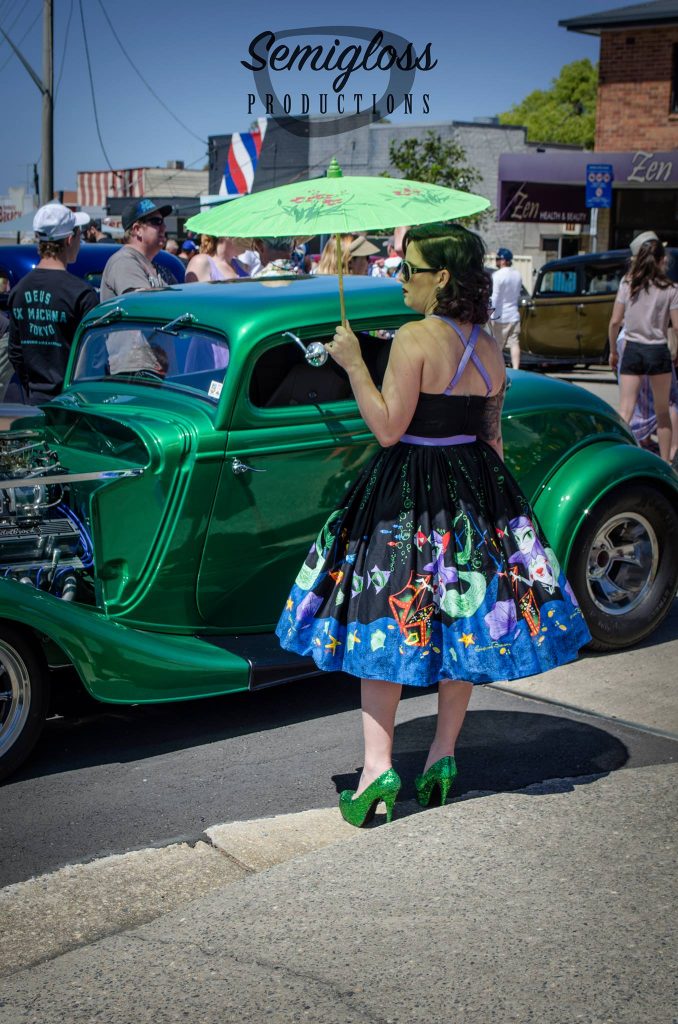 2016 was one of Valla's best and a fitting tribute to the 40th anniversary of the event. The Drag-ens Hot Rod Club run an amazing event. If you love hot rodding but haven't tried Valla, lock yourself in for 2017. Get more info at The Drag-ens website.