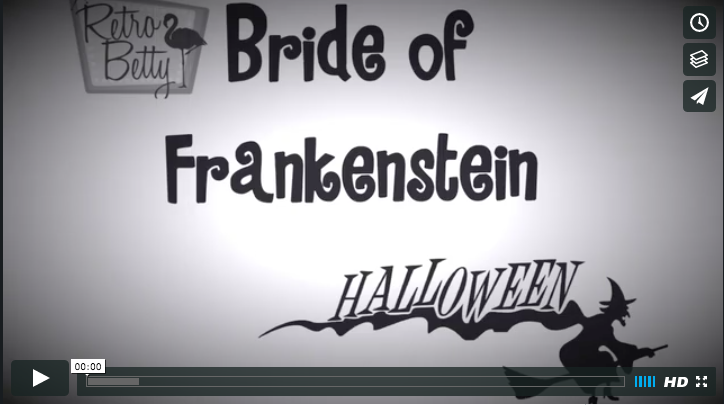 Retro Betty Hair and Beauty Editor Mavis Mayhem shares her tips for creating a wicked Bride of Frankenstein for Halloween.
Vintage Halloween Hair Tutorial – Bride of Frankenstein from Retro Betty on Vimeo.
This style works in both long and shoulder length hair, and is of medium difficulty. The longer you hair the bigger the style will be. Works for both fine and thick hair, but it is obviously easier in thick hair (Mavis Mayhem has fine hair).
For this style you will need:
Triple barrel hot iron or crimper
Bobby pins and u-shape pins
A tail comb
Big Sexy Hair Get Layered hair spray
A large hair donut and small hair donut
Setting spray (Mavis Mayhem used Aveda Control Force)
White Hair extensions (crimped)