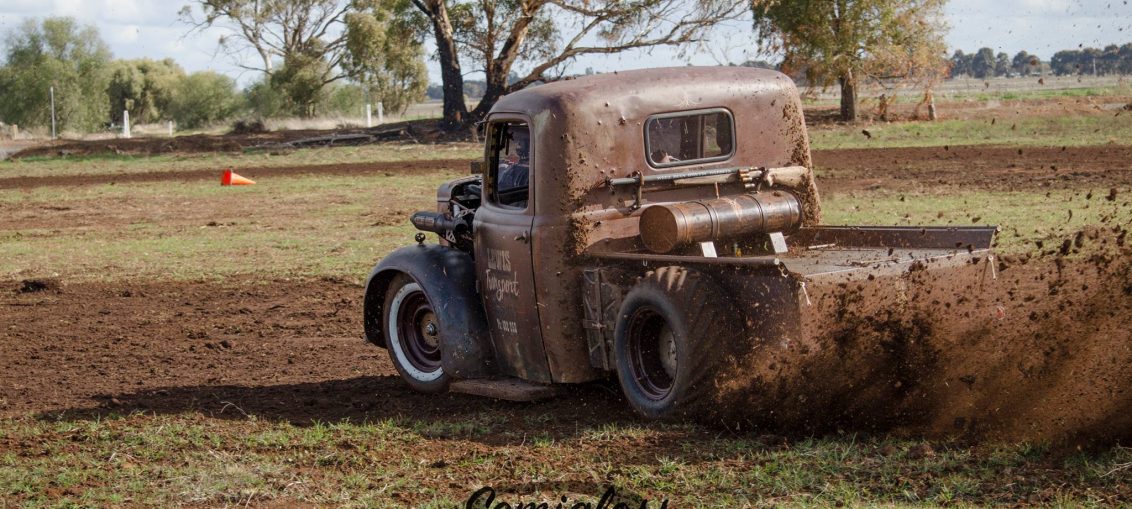 By Mavis Mayhem & Francie Flathead
Stroppy Jalopy 2017 saw more than just the event's namesake speedster jalopy getting dirty, with the country mud run and motokana event celebrating it's biggest year since inception four years ago.
More than 40 entrants made their way to Leeton, in country New South Wales last weekend to enjoy a day of fun in the mud and great rock bands from Newcastle (Bad Luck Kitty), Canberra (The King Hits) and Leeton (Duschkanu).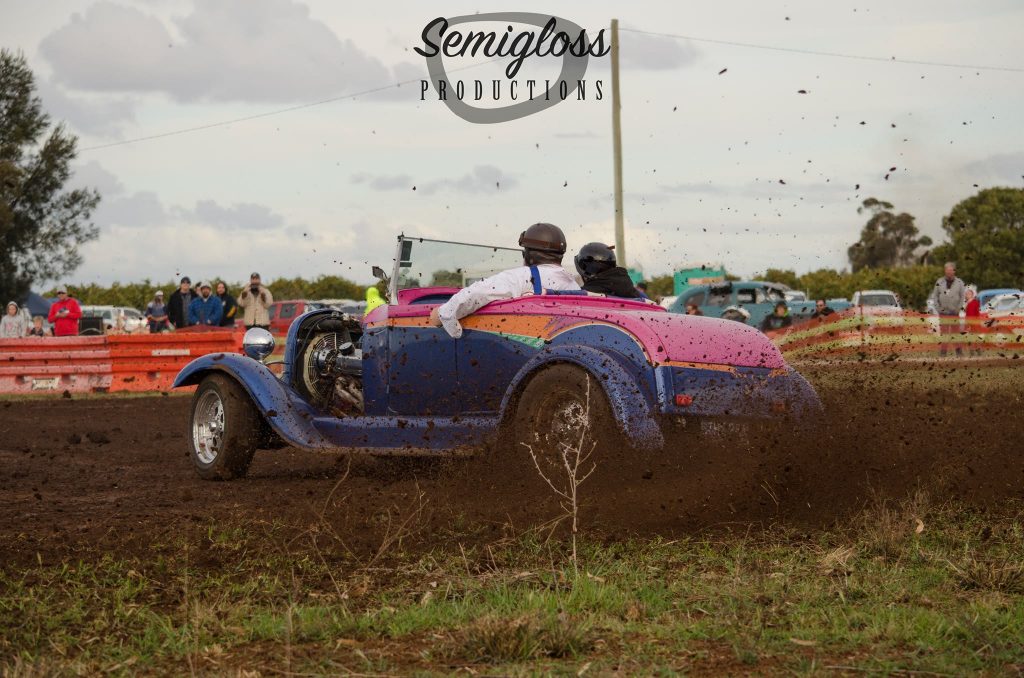 With significant rain in the days leading up to event, it was almost 'sloppy jalopy', but the hot rod gods shone on the event, producing a dry day for the track, making the first part of the motokana, the Go-to-Whoa, as entertaining for the drivers as it was the crowd. Entrant vehicles were a wide cross-section of Aussie classics, customs, hot rods and down right monsters that could only be likened to something Frankenstein would like to drive, including Steven Lewis's crowd favourite 'Brutus' a 1943 Comma and Mick Anderson's 1954 Mainline 'The Cussy Racer'.
Damien  Black and his team already have some big ideas in mind for next year's 5th birthday event. They'll have a big job on their hands to top the night's huge fireworks display, which would rival any new years light show.
To follow Stroppy Jalopy event updates, visit the Facebook page.
All event photos thanks to Matt Black, Semigloss Productions.