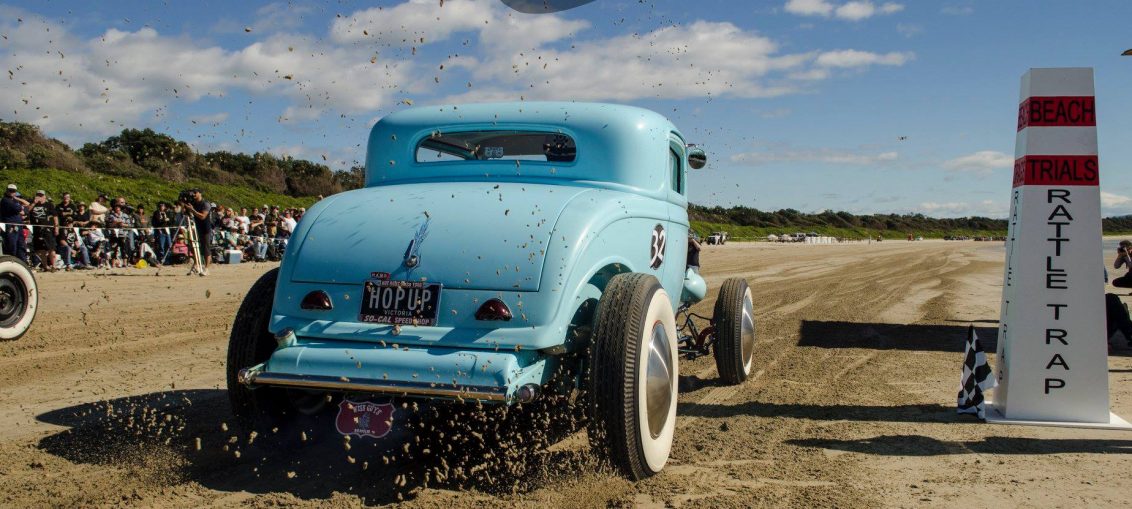 Event photos thanks to Semigloss Productions
As the sun rose over the picturesque Crowdy Head on May 12, you'd be forgiven for mistaking the grumbling of hot rods and pre-50s bikes for a bit of thunder.
But the morning sky was clear, the tide was low; a day perfect for tearing down a perfectly good Aussie beach near the small New South Wales coastal town of Harrington.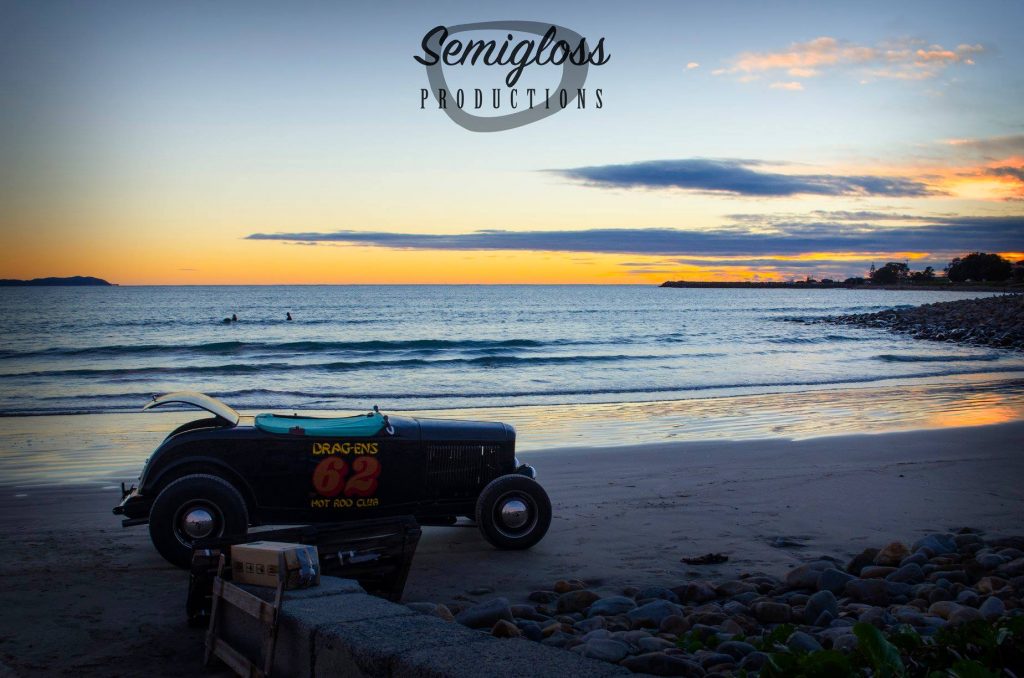 The second annual Rattletrap didn't disappoint, with a full lineup of period correct or inspired pre-1941 hot rods and pre-1950 bikes and a capacity spectator crowd on the sand.
After the popularity of the inaugural event in 2017, there were no shortage of entrants willing to flock to the small beachside town, where the locals don't seem to mind a bunch of period-correct hot rods and motorbikes tearing down the sand.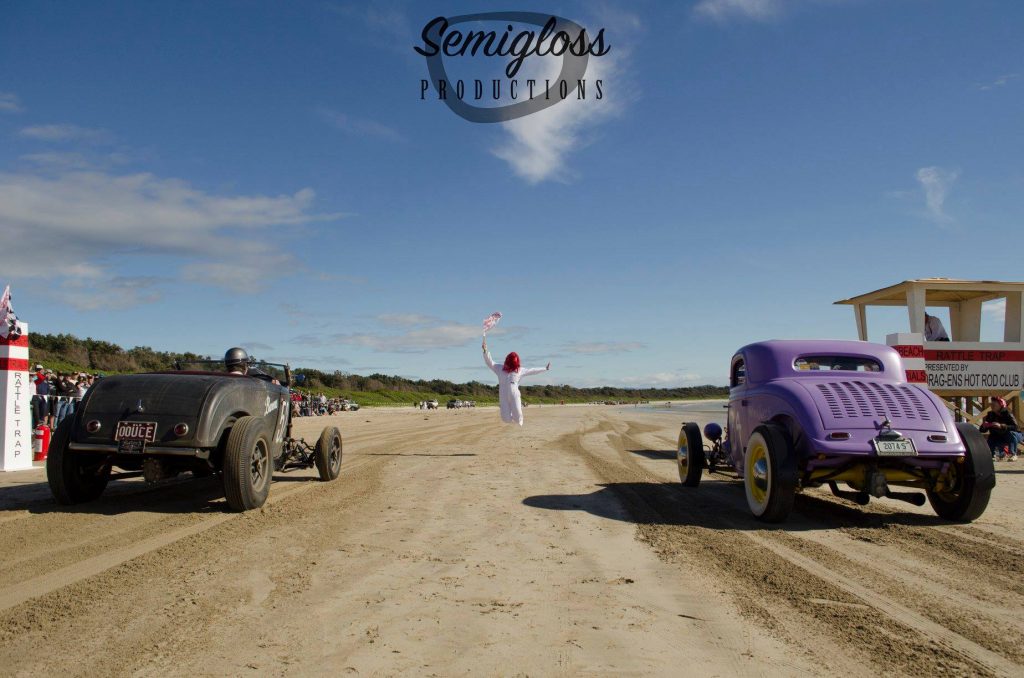 Run by the event-savvy Drag-ens Hot Rod Club for a second year, customised surf boards were the trophy of choice for Rattletrap 2018. The top bike award went to Scott Gittoes for his 1957 Triumph 650 and James Rodriquez took out top hot rod in his 1927 Ford Speedster.
The period-correct pre-1941 inspired fashions didn't disappoint either, with drivers, riders, flag girl starters and punters going to great lengths to evoke the era of hot rod beach racing.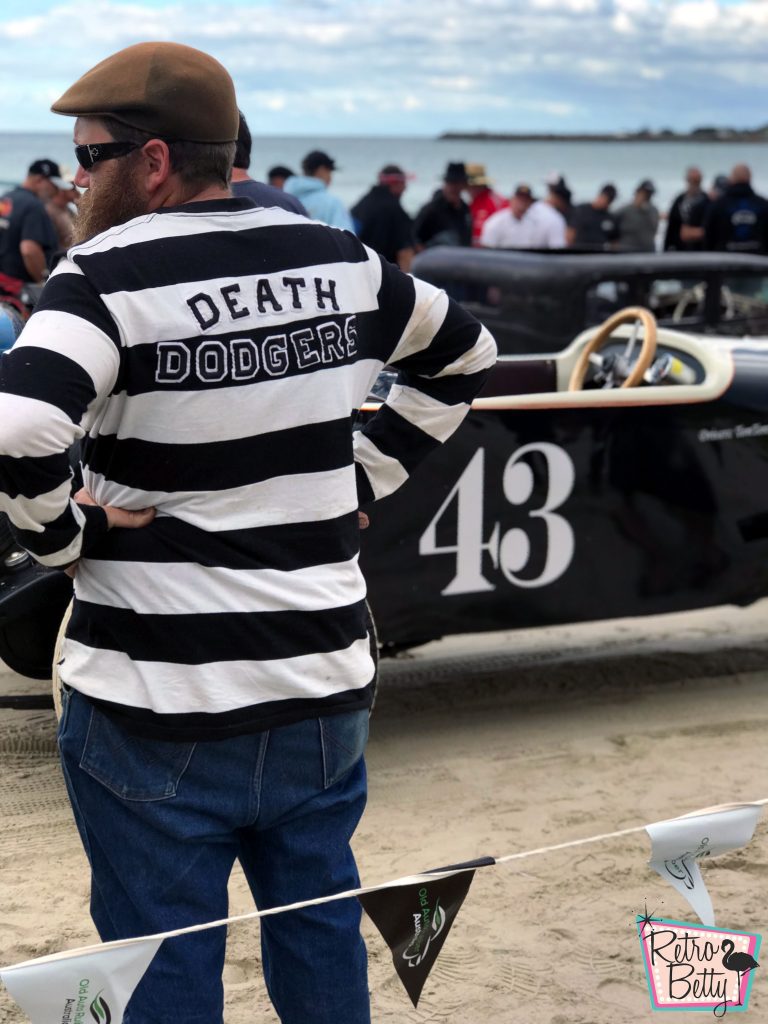 The ever-rising tide held out until almost 3pm, when entrants and punters headed back to the Harrington Caravan park for a BBQ dinner, a few well-earned drinks and an intimate and rocking set from rockabilly favourites, The Flattrakkers.