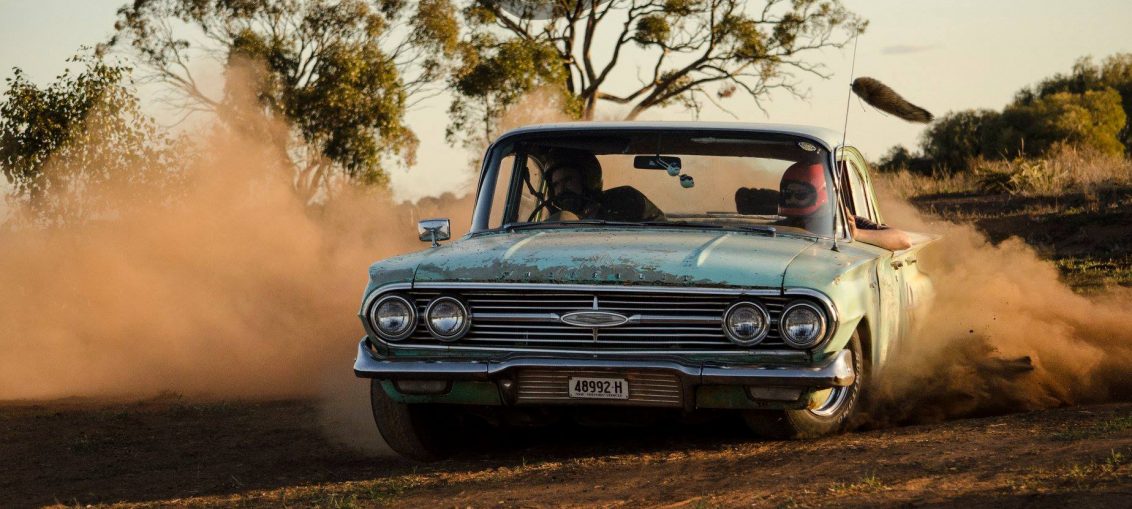 As the sun rose on a crisp September morning in country New South Wales, the familiar smell of fuel and dust was in the air. Another spring had rolled around, and for petrol heads and hot rod nuts, it meant just one thing. It was Stroppy Jalopy time.
Stroppy Jalopy 2018 from Retro Betty on Vimeo.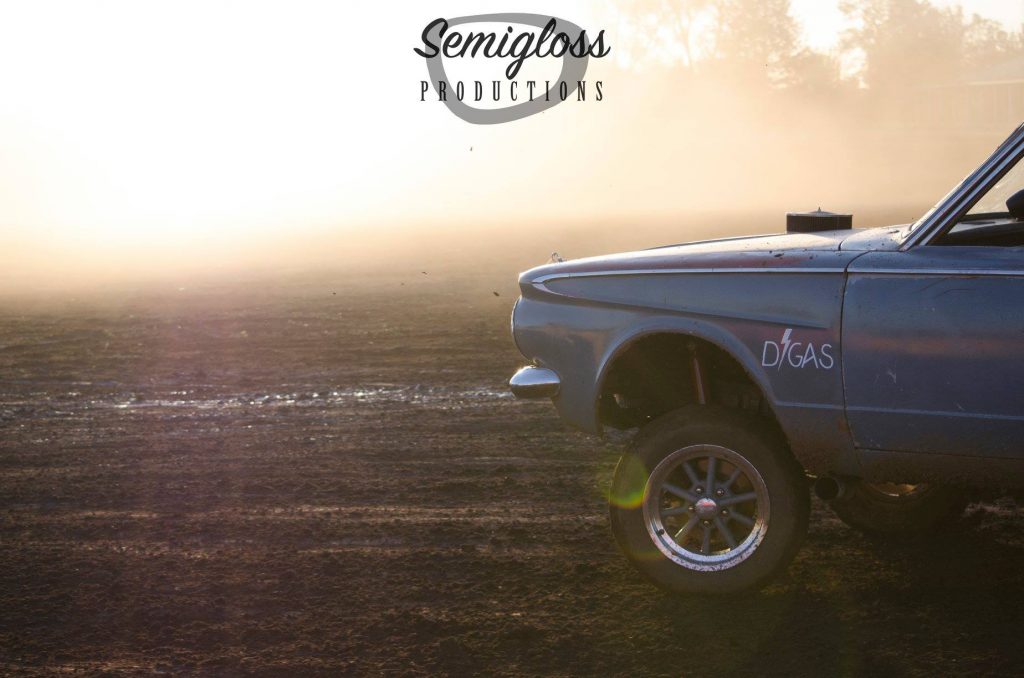 Celebrating its 5th year, Stroppy Jalopy 2018 didn't disappoint. The traditional hot rod mud run and motorkhana celebrated its biggest event yet. Entrants looking to drive the wheels of their rods and customs, road-tripped from all over the eastern states, to Leeton, a small country town in south-west New South Wales.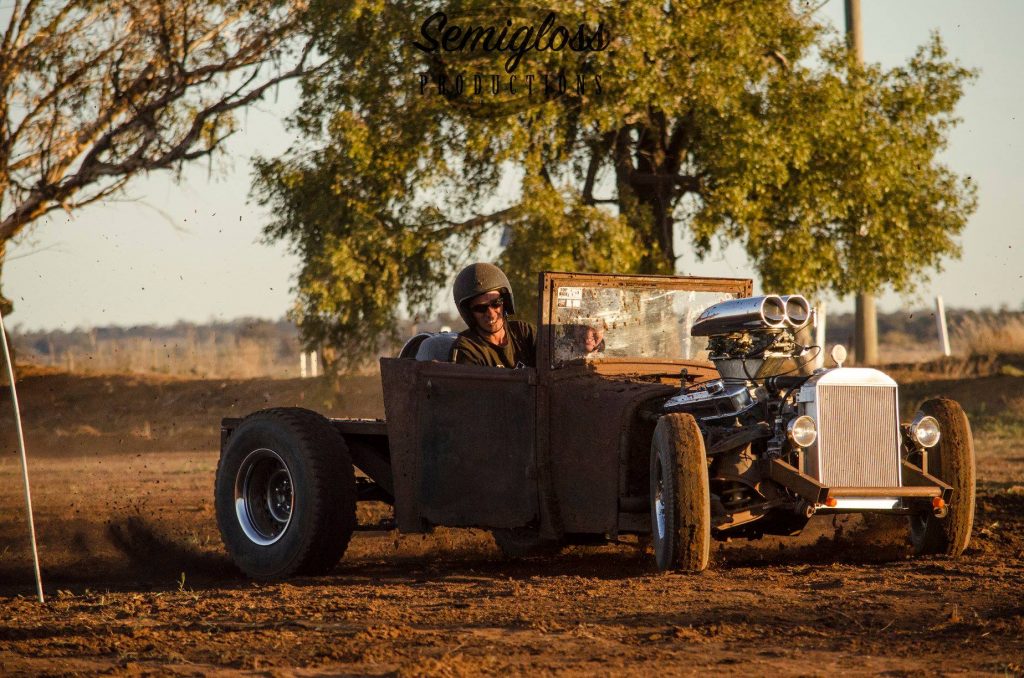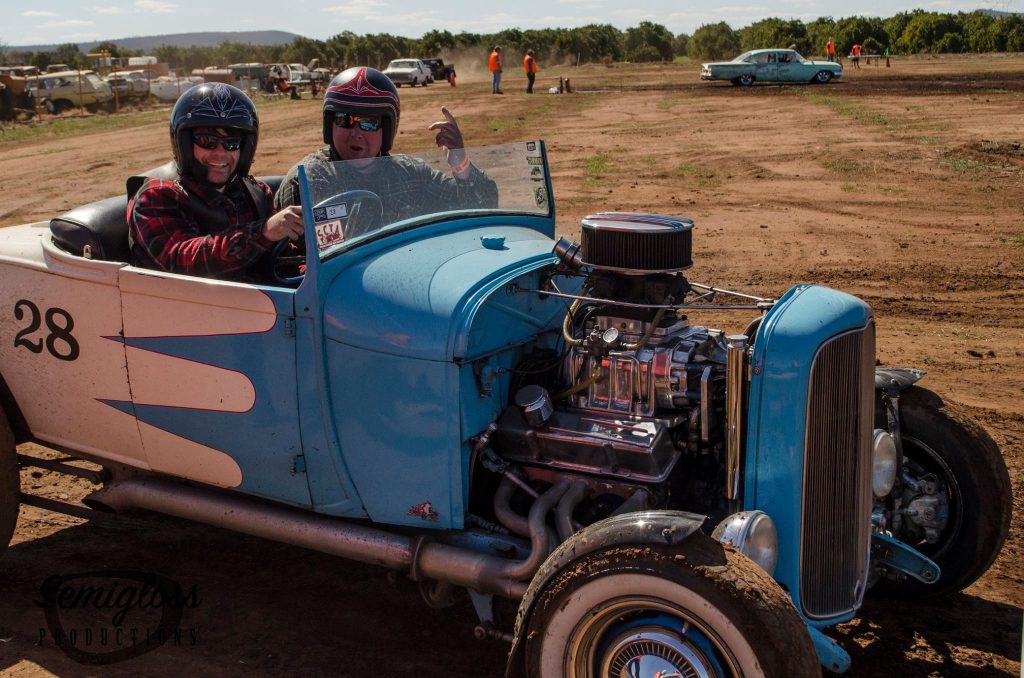 The brainchild of the Black family (lead by Damien and Kaleen Black) this year's Stroppy Jalopy upped the ante, with more entrants than ever and a special performance by rockabilly favourites, The Flattrakkers, on the Saturday night.
The event provides a plethora of driving events for revheads wanting to push their rides to the limit. The morning begins with the go-to-whoa and motorkhana, all marshalled and timed.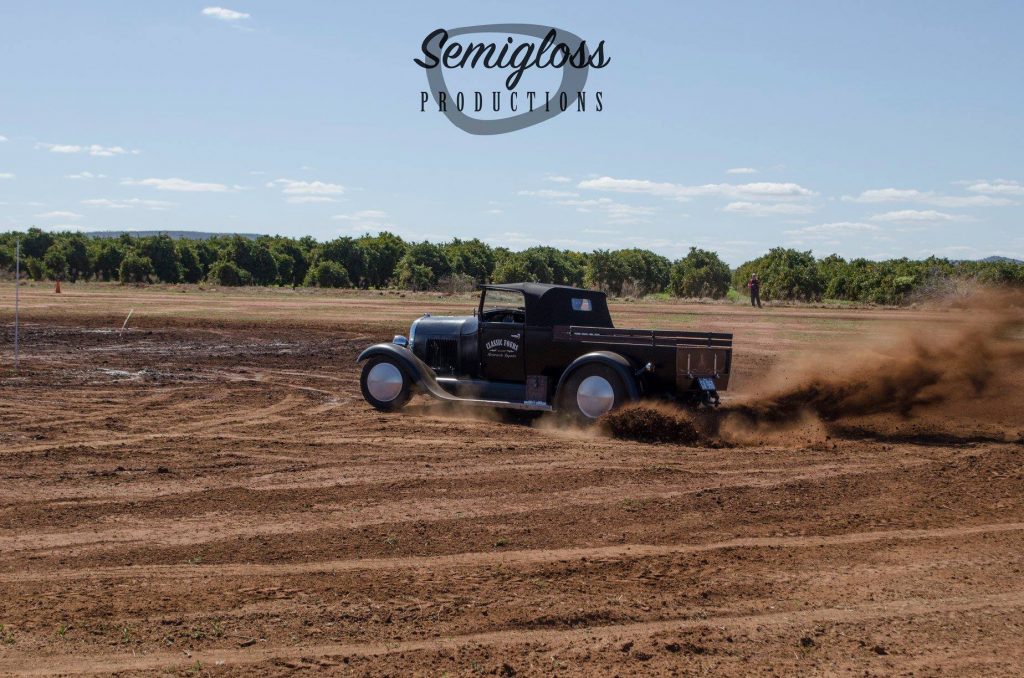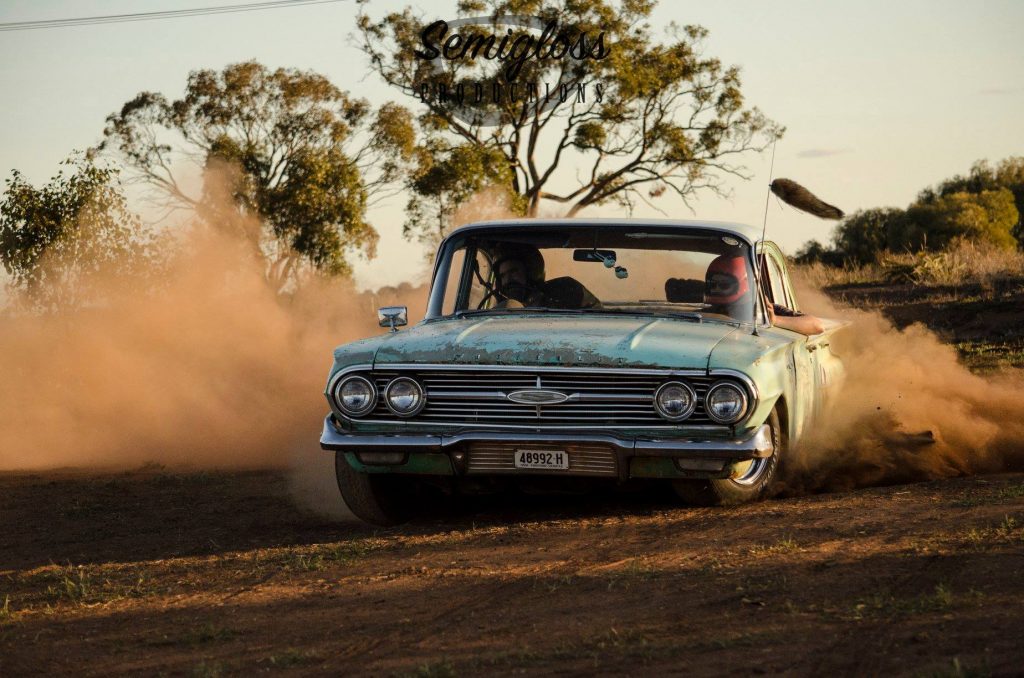 Held a few weeks later than the event's traditional August date – the weather gods blessed Damo's paddock with less rain this year, so the official Stroppy water truck did almost as many laps as the entrants. After lunch began the crowd favourite; the oval track mud run racing, complete with extra mud thanks to the water truck's regular top-ups.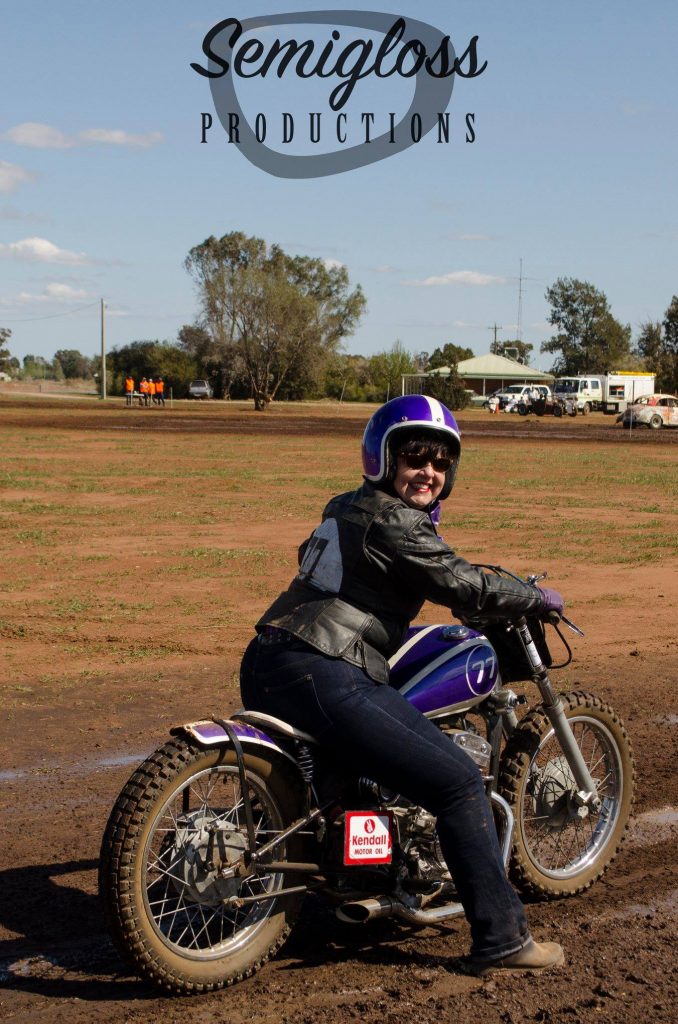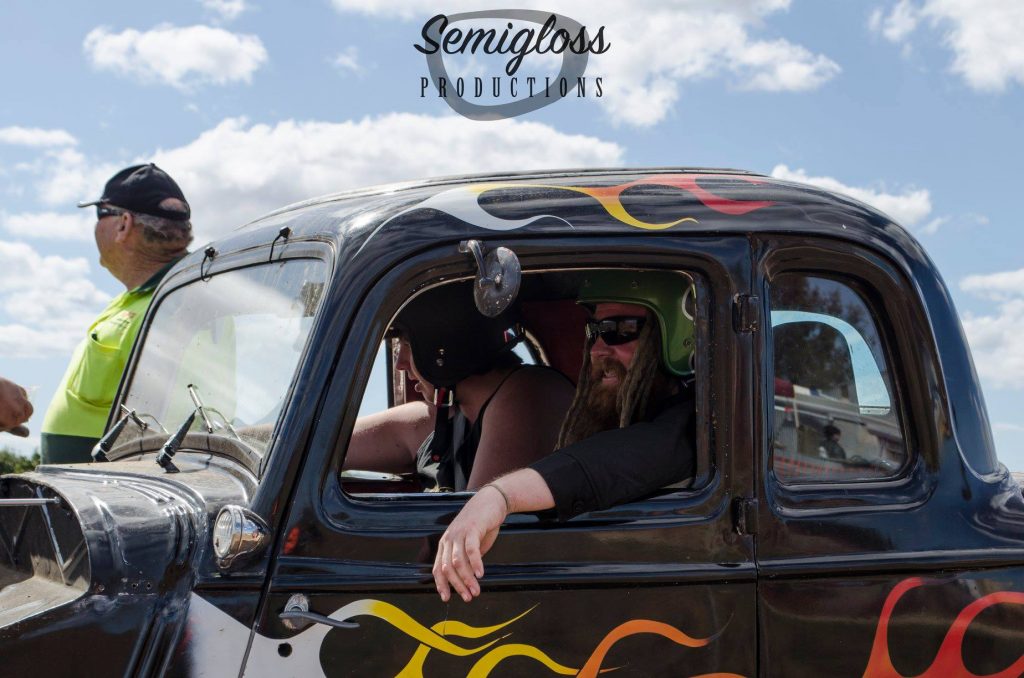 Entrant vehicles were a wide cross-section of sleek traditional hot rods, Aussie and American classics and customs, and down right monsters built specifically for the event like crowd favourites, Mark Mills's custom Stroppy build 'The Pub Truck' and Steven Lewis's 'Brutus' a 1943 Comma.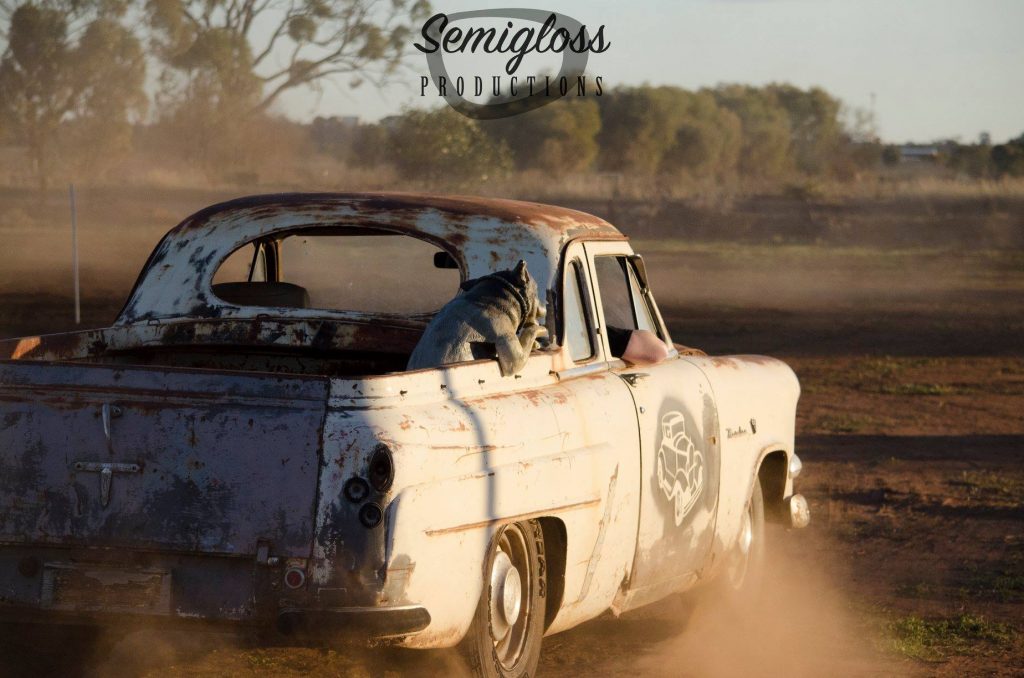 The event is a relaxed and friendly from go-to-whoa, where friends and strangers cheer each other on the track, and share beers and stories around the drum fires in the evening. Unique trophies, built by Damien himself are handed out at the very brief presentation before Saturday's delicious (and huge) country dinner.
Motokhana winners
Colin Pettigrew – Ford pickup – Retro Betty Trophy
Brendan Hedditch – 'postie bike' – Oxley Land Forming Trophy
Mud run car of the weekend – 'The entrant who drove the hardest' all weekend
Brent Malby – AP5 Valiant
Traditional car of the weekend
Andrew McClelland – Model A Tub